How Speaking at TEDx Changed My Life (One Year Later)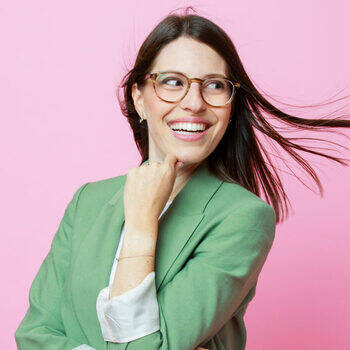 A year ago today, on October 18th 2015, I faced my 100th fear at a TEDx stage. This has proved to be one of the best decisions of my life.
When my project, 100 Days Without Fear, went viral something really exciting happened. I got the attention of a well known global brand that its concept was very much aligned to what I was doing. The brand offered to sponsor my 100th fear in exchange for money and of course, the exposure it would've generated. Suddenly, I had BBDO, one of the biggest ad agencies in the world, working for me trying to come up with a greater-than-life-idea for my final challenge.
I was so excited and on board with this opportunity that I was agreeing to every crazy idea they had - like rappelling down from the Rockefeller building in NYC.
As much as I would've loved the press this stunt would bring, and the prestige of having the opportunity to work with such a renown brand, deep down I knew something didn't feel right.
I wanted my final challenge to go beyond a physical fear and have a more meaningful impact.
After much consideration I decided to turn the brand's offer down and follow my heart.
Since the beginning of the project, I had written down "Speaking at TEDx" as my 100th fear, something I didn't even think possible. But after facing so many fears I learned that everything's impossible until you make it happen. So we, Adam and I, decided to make it happen.
I'm a big fan of Dr. Brene Brown, so I wanted to speak at TEDxHouston, where she first spoke at. Adam found out who the organizer was and we immediately contacted him through LinkedIn. We told him all about the project and the idea of facing my 100th fear on his stage. I had no public speaking skills, but he was fascinated by the idea so he welcomed me to the event and helped me prepare myself throughout the process. I also seeked help from my SVA professors and friends.
I crafted the best 15 minute talk I could at the time and practiced tirelessly. When the day arrived, I was more nervous than the time I posed nude, the time I jumped off a cliff, off a plane, you name it. This was by far the biggest fear, but being afraid was ok given the situation (if speaking at TEDx is scary, imagine having the pressure of it being my final and most important challenge yet, plus all of my friends, family, professors and followers watching livestream).
It went so fast I can barely remember what happened afterwards! The only thing I could remember was people standing up at the end of my talk giving me my first standing ovation :) :) :)
Jason Dorsey, the guy who closed the event, an amazing speaker and performer, approached Adam and opened his eyes to the speaking world. A world I had no idea existed. He recommended us to create a deck, a demo-reel and a website and start shooting emails to schools, companies and organizations to offer my service as a speaker.
I only had the TEDx footage to show, and believe it or not, it was more than enough to get started. I immediately contacted Creative Mornings in NYC and they invited me to speak at their "Audience takes the stage" event. Right after that, a friend who works at Google asked me to speak at her event, and the rest is history.
TEDx opened the doors to a world I could only dream of. It gave me the credibility and recognition to be considered by the biggest corporations, and allowed me to inspire thousands of people beyond my 100-day project.
I went from being an Art Director in advertising to becoming a Speaker and working for myself, traveling the world and meeting amazing people along the way. Not only that, but it also allowed my husband, Adam, to quit his full-time job in finance to join forces with me in building this fearless movement.
So yes, TEDx completely changed the course of our lives, and we couldn't be happier! If you ever dreamed about doing it, start writing your script and make it happen, if I could, you can do it as well!
Everything is possible.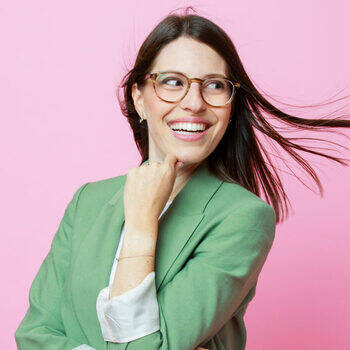 Want Michelle Poler for your next event?
Find out more information, including fees and availability.
Find Out More
Keep Reading