RCA Goes to Washington | Kim Bearden Inducted Into the National Teachers Hall of Fame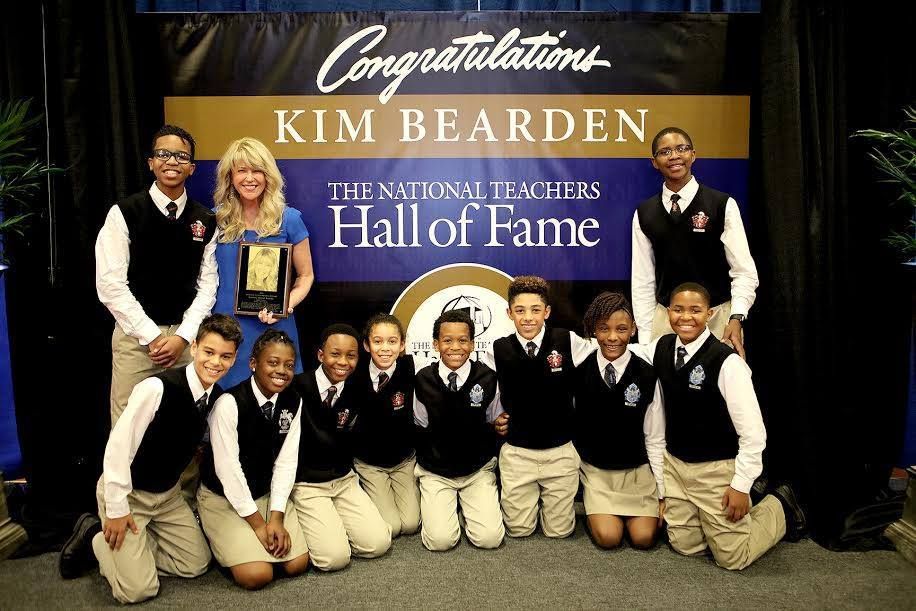 ---
The Ron Clark Academy Co-Founder and Director Kim Bearden has officially been inducted into the National Teachers Hall of Fame, making her one of the top five educators in the country! She traveled to Washington D.C. to join her fellow inductees at The White House for an evening of well-deserved recognition and celebration. All five inductees were personally honored by President Obama!
Kim relaxes in the Red Room at The White House
(photos via Kim Bearden- Instagram)
Kim has spent more than thirty years pouring into the lives of students and fellow educators through dynamic teaching methods such as songs, kinesthetic games, workshops and speaking engagements. As a result of her willingness to innovate and constantly push the limits of what can be accomplished in the classroom, she has also been honored as Disney American Teacher Award's Outstanding Middle School Humanities Teacher and received the Milikin Award for Excellence in Education. In celebration of all of the remarkable things Kim has brought to The Ron Clark Academy, students and staff poured back into Kim with a homecoming celebration and flash-mob style victory dance. Seeing the genuine excitement on staff and students' faces gets us even more excited about the amazing work that educators all of the world do every day. We're proud to be able to work with so many of them. A huge congratulations to Kim and The Ron Clark Academy, once again, from all of us at Premiere!
---
Want to bring Kim to your next event? Let us know here. We'd love to help make it happen!
Want Kim Bearden for your next event?
Find out more information, including fees and availability.
Find Out More
Keep Reading