John Hersey
John Hersey helps companies and individuals in powerful ways.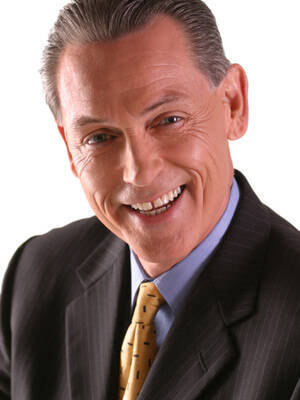 John Hersey Bio
Anyone can deliver a speech. Awakening, Inspiring and Igniting leadership that produces measurable results, that's a different matter.
Before implementing John Hersey's Creating Contagious Leadership program, one region of Wells Fargo Home Mortgage was ranked #22 out of 28 U.S. regions. Within 12 months, it was ranked #2 and today has been ranked #1 for 12 consecutive months.
John's solutions are applicable to real life situations because he has real life business experience.
--At the age of 28, John Hersey was Vice President of Marketing for a $1 billion bank, the oldest and one of the largest mutual savings banks in North America.
--By the age of 34, he was Senior Vice President of one of the largest advertising agencies in the country.
--An entrepreneur at heart, John Hersey has helped launch three companies, including a running shoe company, a distribution company with operations in the United States and 10 foreign countries, and a publicly traded telecommunications company.
--He has been awarded the distinction of Certified Professional Behavior & Values Analyst.
--He is Past President of the Arizona Chapter of the National Speakers Association.
--John Hersey is a sought-after columnist on leadership, and is the featured Leadership Columnist for The Business Journal of Phoenix, Arizona.
John is the author of Creating Contagious Leadership and his soon to be released book, Stop Selling and Help Me Buy.
A few of John Hersey's clients include American Express, CIGNA, Data Systems International, GlaxoSmithKlein, The International Council of Shopping Centers, Kaiser Permanente, MassMutual, PFPC, Scottsdale Insurance, University of Phoenix, and Wells Fargo Home Mortgage, among others.