No Child Left Untableted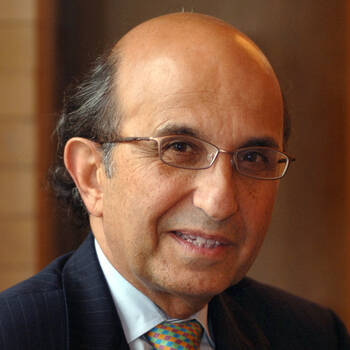 September 17, 2013
Former Chancellor of New York City Schools and CEO at Amplify
K-12 Education
Written by Carlo Rotella
Sally Hurd Smith, a veteran teacher, held up her brand-new tablet computer and shook it as she said, "I don't want this thing to take over my classroom." It was late June, a month before the first day of school. In a sixth-grade classroom in Greensboro, N.C., a dozen middle-school social-studies teachers were getting their second of three days of training on tablets that had been presented to them as a transformative educational tool. Every student and teacher in 18 of Guilford County's 24 middle schools would receive one, 15,450 in all, to be used for class work, homework, educational games — just about everything, eventually.
There was, as educators say, a diverse range of learners in the room. Some were well on the way to mastering the tablet. Ben Porter, for instance, a third-year teacher who previously worked as an operations manager for a Cold Stone Creamery franchiser, was already adept at loading and sharing lesson materials and using the tablet's classroom-management tools: quick polls, discussions, short-answer exercises, the function for randomly calling on a student and more. Other teachers, including a gray-bearded man who described himself as "technologically retarded," had not progressed much further than turning it on.
Smith, the most outspoken skeptic among the trainees, was not a Luddite — she uses her Web site to dispense assignments and readings to her students — but she worried about what might be lost in trying to funnel her teaching know-how through the tablet. "I just don't like the idea of looking at a screen and not at the students," she said.
A couple of seats over from her, I was thinking the same thing. I teach college students, not middle schoolers, but I count on being able to read their faces and look them in the eye, and I would resist — O.K., freak out — if obliged to engage them through a screen in the classroom. And as a parent of middle schoolers, I would strenuously oppose any plan by their school to add so much screen time to my children's days. The tablets, paid for in part by a $30 million grant from the federal Department of Education's Race to the Top program, were created and sold by a company called Amplify, a New York-based division of Rupert Murdoch's News Corporation, and they struck me as exemplifying several dubious American habits now ascendant: the overvaluing of technology and the undervaluing of people; the displacement of face-to-face interaction by virtual connection; the recasting of citizenship and inner life as a commodified data profile; the tendency to turn to the market to address social problems.
Still, I came to Guilford County, I hoped, motivated by curiosity and discovery rather than kneejerk repudiation. I try to be on guard against misrecognizing complex change as simple decline, and I acknowledge that my tendency to dismiss the tech industry's marketing might blind me to the Amplify tablet's genuine potential as a teaching tool — and to major new developments reshaping not just the nature of schooling but also the world in which my kids are growing up.
The first time I met with Joel Klein, the chief executive of Amplify and an executive vice president of News Corporation, he checked his e-mail on his phone a lot, even as we talked about the concern that technology isolates rather than connects people. I pointed this out, and he, in turn, expressed wonder that I don't even allow the use of laptops in my classroom.
We were discussing his frequently stated view that education is "ripe for disruption." Entrepreneurs sound boldly unconventional when they talk about disrupting an industry, but they also sound as if they're willing to break something in order to fix it — or just to profit from it. Klein, who was chancellor of New York City's public schools from 2002 to 2011, begins from the premise that our schools are already broken.
"K-12 isn't working," he said, "and we have to change the way we do it." Citing global assessments that rank the United States well behind the leading countries in reading and math, he said: "Between 1970 and 2010 we doubled the amount of money we spent on education and the number of adults in the schools, but the results are just not there. Any system that poured in as much money as we did and made as little progress has a real problem. We keep trying to fix it by doing the same thing, only a little different and better. This is about a lot different and better."
He was talking about the curriculum and games being developed by Amplify, as well as its custom-built, open-platform Android tablet. Klein thinks the moment favors his enterprise. The new common-core standards, adopted so far by 45 states, define educational goals for schools — and present commercial opportunities for companies like Amplify. The initial price of a tablet has dropped to $199, including support and training, making it feasible for school systems to buy large numbers of them. And generational turnover in the teaching profession will help, too, as what Klein calls "digitally sophisticated millennials" replace retiring boomers.
When I asked Klein, who routinely characterizes current debates about education as "ideological, not evidence-based," what evidence supports spending tax dollars on educational technology, he boiled it down to three things. First and most important was the power of "customizing." Plenty of research does indeed show that an individual student will learn more if you can tailor the curriculum to match her learning style, pace and interests; the tablet, he said, will help teachers do that. Second, educators have not taken full advantage of students' enthusiasm for the gadgetry that constitutes "an important part of their experience." Lastly, teachers feel overwhelmed; they "need tools," Klein said, to meet ever-increasing demands to show that their students are making progress.
Amplify has tested preliminary versions of its tablets and curriculum in a dozen small pilot programs, but Guilford County is its first paying customer. By next fall the company intends to have its products in middle schools across the country, with high schools and perhaps elementary schools to follow. Competition for this market is growing more intense. Major competitors — like Apple's iPad — are scrambling to get in on the sales bonanza created by what educators call "1:1 technology programs," those that provide a device to every student and teacher. And so potential customers — 99,000 K-12 schools spend $17 billion annually on instructional materials and technology — will be looking closely at Guilford County, a district with a modest budget and a mix of urban, suburban and rural sections that makes it a plausible proxy for school systems nationwide. They will want to see teachers' enthusiasm for the tablets, as well as increased "time on task" and other signs of students' greater engagement. Most important, of course, they'll be looking for higher test scores in two or three years.
When Klein says things like, "If you just stick a kid in front of a screen for eight hours and hope it works, it's not going to work," he means that the success of his tablet depends above all on how teachers exploit it. They might begin by transferring to it what they already do now — existing lessons, homework, tests — but it can only make the hoped-for difference in how and what students learn if teachers come up with new ways to use it. "If it's not transformative," Klein told me, "it's not worth it."
For information on how to book Joel Klein for your next event, visit PremiereSpeakers.com/Joel_Klein.
To read the article in its entirety, visit NY Times

Source: NY Times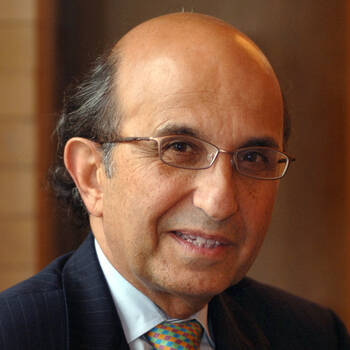 Want Joel Klein for your next event?
Find out more information, including fees and availability.
Find Out More
Keep Reading