Jason Jennings
Authority on Leadership, Growth and Innovation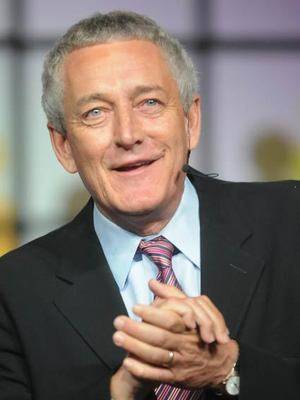 Jason Jennings
Authority on Leadership, Growth and Innovation
Expertise
Travels From
San Francisco, CA, US
About Jason Jennings
Jason Jennings is a researcher and one of the most successful and prolific business and leadership authors in the world and his greatest thrill is helping lead individuals and companies to their full economic potential.
He began his career as a radio and television reporter and was the youngest radio station group owner in the nation. Later, he founded Jennings-McGlothlin & Company, a consulting firm that became the world's largest media consultancy and his legendary programming and sales ...
"The scores are in and Jason's speech received a rousing 4.77 evaluation score on a scale of 1-5 the highest ever received by a keynote speaker." This is the highest score achieved in Cisco's history.
Cisco's Worldwide Partner conference
According to Microsoft research, "Jennings was the highest-rated speaker at the conference achieving a 4.83 ranking out of a possible 5 for the Asian Summit." Again, the highest score ever achieved by an outside speaker in Microsoft's history.
Microsoft's Asia OEM Conference
The most touching moments came when partners approached us and told us how much they appreciated having Jason there and saying that Jason's speech made their trip worthwhile! I have not seen anything other than scores of 5.0 across all categories!
Patama Chantaruck, General Manager - Microsoft, Thailand
Jason received a 4.98 rating (out of 5), which is the highest we have ever received at any previous User Conferences for Keynote speeches.
CCH Users Conference
Really nice job! Your message was right on track with our values, and how we are going to accomplish the continued transformation of our company. Thanks for spending the evening with us.
Greg Garland President, CEO and Chairman - Phillips 66
His data-driven research, combined with the pre-work he did to understand our company and an engaging conversational style, resulted in an evening that was meaningful, actionable, and enjoyable for the audience.
Neil Spracklen Manager, Strategy and Competitive Analysis - Phillips 66
7 speaker reviews for Jason Jennings View All