Janet Lapp
Corporate Consultant and Leader - "Change: The Choice Is Ours"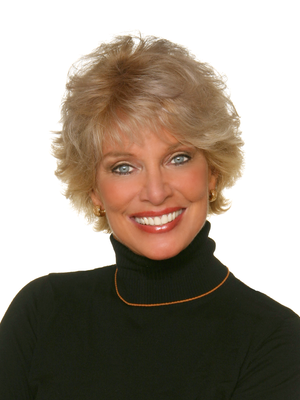 Janet Lapp Bio
What would happen if everyone in the organization saw the positives and not the problems in change? What would it look like if people broke out of their molds, push their boundaries, and developed innovative attitudes? How much time, money and energy would it save if everyone learned how to identify and overcome resistance?
These questions inspired McGill University-educated Dr. Janet Lapp and her team to conduct decades of research enacting these types of changes in the workplace, with amazingly positive results. Janet shares the evidence-based results derived from years of experience in both her books and stage performances. She has a professor's ability to translate complex theory into useable answers, and a humorist's knack for getting ideas across in an entertaining way.
Dr. Janet Lapp is a psychologist, author, and consultant for workplace transformation. She is known for her ability to create optimism, energy and an intense emotional connection. Her unique interactive approach engages the audience in a "change lab," where they first assess their leadership skills, then leave with tools to transform from where they are to where they need to be.
She understands the needs, wishes and language of each client by research, interviews, and visits to facilities such that when she appears on stage she seems to be part of the organization or company.
Both her change management books and her stage programs have created clear, actionable paths for organizations from Ritz-Carlton Hotels to IBM Sales to the government of St. Petersburg, Russia. Clients who book Dr. Janet Lapp for a transformational program/keynote speech experience inspirational and memorable events.
Janet is a Registered Nurse who also holds a PhD in Psychology from McGill University in Montreal. Admitted into the CPAE Speakers Hall of Fame, one year she was rated by Toastmasters as one of the top three speakers worldwide. Creator and host of the Emmy-nominated CBS series Keep Well, she has appeared regularly on INN, ABC, CNN, and NBC. She and her team have helped hundreds of organizations around the world including Allstate, Blue Shield, IBM, Intel, Verizon, AT&T, Unilever, and P&G to design systems to overcome resistance to change and expedite workplace transformation.
A flight instructor, Janet has flown her airplane throughout South America and Africa on medical and rescue missions, and is a long time member of the Flying Doctors of Mercy (ligainternational.org) working in central Mexico. She currently lives in southern California.