Radio Host Takes On New Job As Movie Producer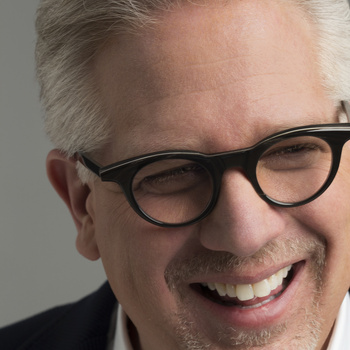 April 17, 2014
Host of TheBlaze TV's "Glenn Beck" and "The Glenn Beck Radio Program"
Faith
Written by Kory Grow
Glenn Beck is putting his faith in Hollywood – literally. The conservative radio host has been refurbishing the Studios at Las Colinas in Irving, Texas, according to The Hollywood Reporter, as the setting for at least one "faith-based" movie, as part of his new venture into film producing. He also has two other movies in the works – one set in ancient history and another THR describes as being set in modern history – and he has optioned several other films, as well.
An obvious acquisition for Beck was purchasing back the rights to his own book The Christmas Sweater from Sony. The 300-page Christmas parable, which came out in 2010, tells the story of a 12-year-old named Eddie who gets a sweater for Christmas instead of the bicycle he wanted. He throws a temper tantrum about the gift and grows up to regret his outburst. The book, a Number One bestseller, is based on the true story of Beck's last Christmas with his mother and how it led to his drug addiction that lasted into the early Nineties.
Beck does not solely want to make faith-based movies, though. He cited a number of recent movies he found inspiring, including Divergent, Lone Survivor, Moulin Rouge!, 2010's True Grit, The Magnificent Seven and The Princess Bride. Beck also revealed he was a fan of The Lego Movie, because it tells a great family-friendly story "without the double meanings and adult humor that I just hate." He liked the movie so much, in fact, that he gave his staff the afternoon off one day to watch it.
He also touched on politics when listing his favorite movies, mentioning Frank Capra's 1941 film Meet John Doe, which he likes because it shows people helping one another to be decent. For Beck, it's an allegory against bipartisanship. "We're beginning to agree that Republicans and Democrats suck – they've built this machine to grind people into the ground. I hate this stuff. I hate politics. I hate politicians and I feel like I'm wasting my life. Don't we all know what's happening? George W. Bush was taking us down a road, and Barack Obama is taking us down that same road. What difference does it make? I don't want to waste my life anymore."
The radio host has yet to firm up the sorts of budgets he's working with, though it should not be a problem for him. THR reports that Beck earns $20 million a year hosting his radio show and that TheBlaze, the digital-media operation associated with Mercury Radio Arts – which serves as home to his radio show and new film division – takes in $40 million in revenue annually. He declined to say what talent he would be working with on his pictures.
"I bought a movie studio for a reason," he said. "I have every intent of finding great artists who will tell great stories that aren't typical. Everybody thinks they know who I am because of my stint on Fox – that was two years of my life. I'm much more into culture than I am into politics, and that's where I intend on making my stand."
As for filmmakers he looks up to, Beck cited Baz Luhrmann and Noah director Darren Aronofsky (He described Noah as a "Babylonian chainsaw massacre" on his show.) "Hollywood is missing this moment to reconnect with the American people because they don't speak the language," he said. "Some of it is out of spite – they might not like people of faith."
For information on how to book Glenn Beck for your next event, visit www.premierespeakers.com/glenn_beck.
Source: Rolling Stone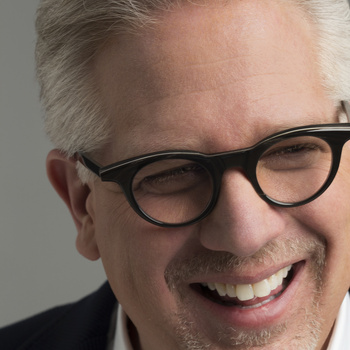 Want Glenn Beck for your next event?
Find out more information, including fees and availability.
Find Out More
Keep Reading