Throwback Thursday: A Grand Opening to Remember
August 26, 2021
Developing urban markets, supporting small businesses and helping women to succeed
Sometimes the unconventional store openings are the ones that are most memorable.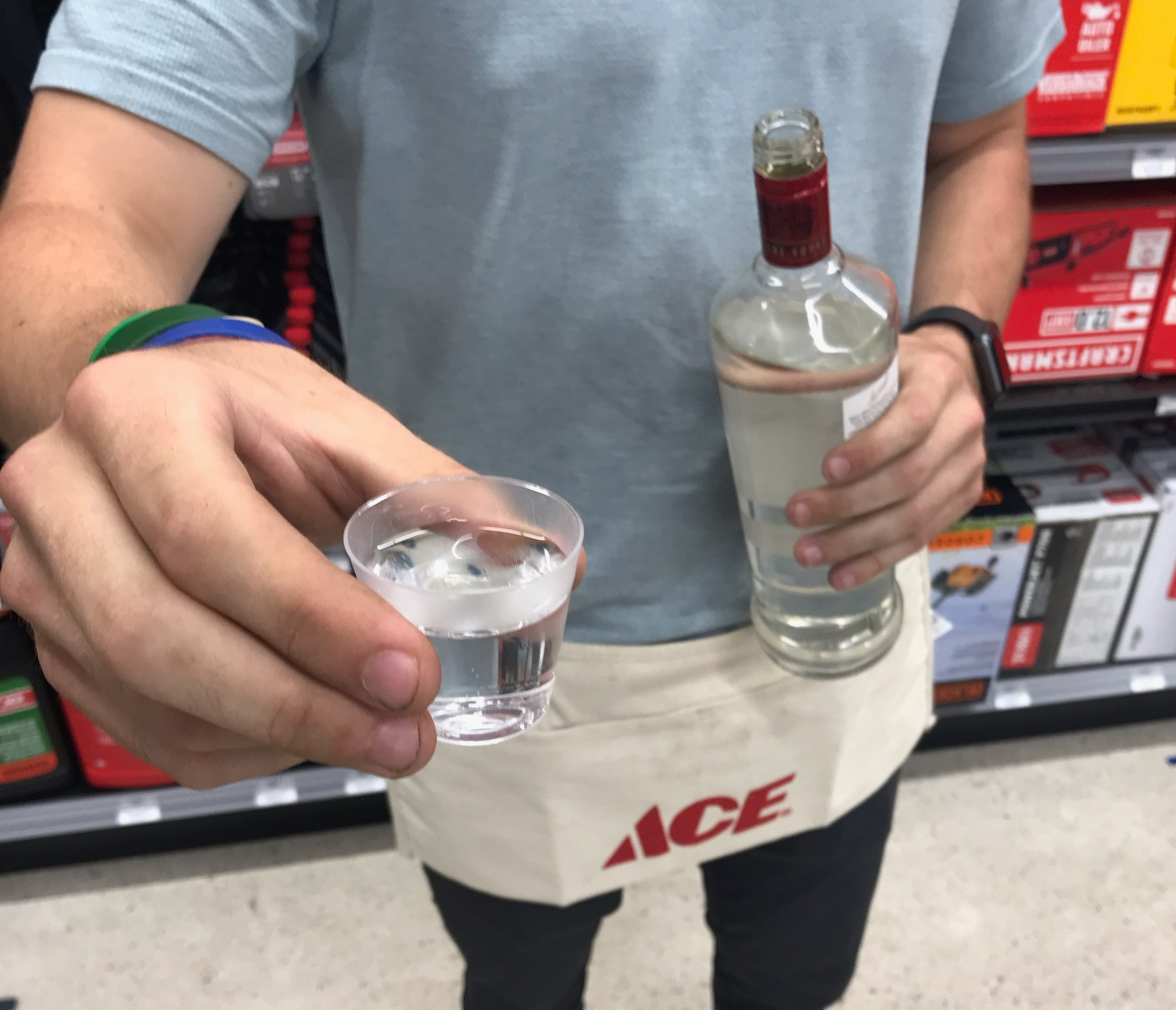 Over the years we have operated 14 locations. Four of them were purchased from other owners, ten we built from scratch, and one we had to close (so sad!). Each opening was unique, filled with elements of excitement and some inevitable challenges- but who has time to dwell on the difficulties? For us, it's all about the opening parties.
Getting a store ready to receive guests on day one is a whole different process from the set-up phase: it's like throwing a housewarming party for hundreds of strangers. You can put out cookies and fluff your hair, but you're never completely ready to flip over the Open For Business sign. There is always something that you miss – that one piece of laundry still swinging from the clothesline.
One of the most memorable openings was the unveiling of our Glover Park location. We opened Glover Park Hardware two years after opening our first location in Logan Circle. It was our first expansion and we had so much to learn.
With the door set to open at 2:00pm, Marc's dad was still comically rushing around with a vacuum cleaner at 1:59. My parents had driven over from Ohio - their car filled to the roof with bottles of cheap vodka and jugs of orange juice for the customer "screwdriver" bar, featuring actual screwdrivers right alongside the drinkable kind.
No one with half a brain cell would think that alcohol and power tools go together; but we did it anyway- and the screwdriver bar was a hit.
We brought some existing customers to the party too - cross pollinating Logan residents to mix and mingle with our new crowd and drop a good word or two. Neighborhood friend and customer David Keifrider showed up wearing an Ace branded tool belt with its pockets full of shot glasses and bottles of liquor. He wandered the aisles, trying to make friends while pouring shots for anyone willing to partake.
Glover Park residents did not disappoint – they showed up in droves, took shots in the aisles, and made enough purchases to kick us off the way we had hoped. They were gracious enough to overlook the vacuum coiled up in aisle 8 and mostly asked questions we could answer.
f
That might have been the last time we had a bar at an opening event- but certainly not the last time we welcomed a new neighborhood into our family.
Want Gina Schaefer for your next event?
Find out more information, including fees and availability.
Find Out More
Keep Reading