Written by Jim Tierney
Famous Dave's of America plans to focus on a new brand strategy to drive increased customer engagement and customer loyalty. During Wednesday's third-quarter financial results conference call, CEO Ed Rensi, who assumed his post in May, talked about strategy.
"Our new brand strategy is being designed carefully and thoughtfully to drive high quality guest traffic, drive increased frequency of visits, and promote loyalty among our guests," Rensi said, according to a Seeking Alpha transcript. Rensi said the company stopped relying on heavy discounting to drive sales. "And I have to tell you in my 47 years in the restaurant business, relying on a strategic discounting program has not proven to be a long-term winning strategy," Rensi said. "And as a medium-term goal, to be clear we remain rigidly focused on the continually improving the quality of our food and our overall guest experience."
Rensi posed the question: What are we going to do to drive sales? "We know what is driving our comparable sales decline and that's a discount strategy," he said. "We know that sales decline in 12 of our company restaurants are 24% of our comparable restaurant base is responsible for 50% of our overall comparable sales decline on both a quarter-to-date and year-to-3f- date basis. We have plans in place to address these 12 restaurants specifically, as well as sales decline in the broader po/prtfolio. In addition, we have analyzed the data on traffic and although too early to extrapolate during the quarter, we have seen encouraging comparable sales when we eliminate the impact of discounting."
To drive sales, the company is developing a new brand and marketing strategy that will roll out next year. "While this process moves along, we are implementing some short-term marketing initiatives that we expect to partially mitigate the impact of heavy discounting from last year," Rensi explained. "The combined impact of our work on the cost of revenues side is laying the foundation for Dave's to drive significant operating leverage once our same-store sales returned to our growth trajectory. Our existing franchisees are some of the best in the business and to leverage their strengths we are evaluating re-franchising certain company-owned restaurants." Rensi remains very optimistic. "We are actively taking steps to increase balance sheet flexibility in order to maximize shareholder value," he explained. "We believe that the actions we have taken to-date and the strategies we are developing, along with some hard work will return this company to a more profitable growth trajectory and position us, our franchisees and our stakeholders for long-term success." Famous Dave's of America currently has 195 restaurants, including 53 company-owned restaurants and 142 franchise-owned restaurants located in 34 states, the Commonwealth of Puerto Rico, and Canada.
For more information on how to book Ed Rensi for your next event, visit premierespeakers.com/ed_rensi.

Source: Loyalty360.com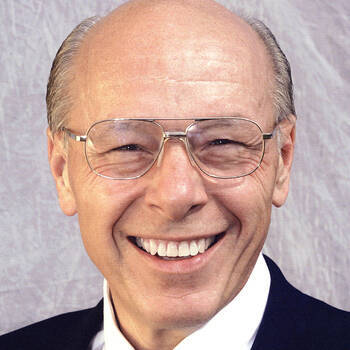 Want Ed Rensi for your next event?
Find out more information, including fees and availability.
Find Out More
Keep Reading