Written by Nickey Friedman
Have you ever been stunned by a company's conference call? Listen to the most recent Famous Dave earnings call, and you might be. New CEO Ed Rensi, the former CEO of McDonald's -- which he helped make into a powerhouse in the '90s -- shows you what it's like to take charge of every aspect of a company and in clear detail he tells you exactly how he's going to turn Famous Dave's into a powerhouse itself.
First, the not-so-famous results
Famous Dave's revenue fell 2.5% to $35.7 million. Same-store sales plunged 4.9% at company-owned restaurants and 3.3% at franchised restaurants. This was on top of declines of 1.8% and 6.1% last year at company-owned and franchised restaurants, respectively. Adjusted net income per share was $0.13, which missed analysts' estimates by $0.03 or 19%.
The primary reason for the shortfall was the severe winter weather. The weather tends to affect Famous Dave's more than most restaurants because it has a picnic theme. The spring and summer months are Famous Dave's best seasonal sales periods. Likewise, winter is its worst.
On top of this, Famous Dave's was going against a quarter with severe discounting and a huge promotion for that discounting. This meant somewhat of a spike in sales but a terrible profit margin. You could tell from the press release and the conference call that Rensi was not at all happy with it.
Rensi had the realization that the company has a decent number of "heavy users." It didn't take long for the heavy users to figure out that Famous Dave's was frequently offering heavy discounts. Who wants to pay full price? They would stop coming in and wait for the coupons or other discounts before coming back. Rensi stated authoritatively, "Using discounts as a strategy is over and done with."
Ironically, I remember that several years ago, in 2008-2009, Famous Dave's bragged about refusing to partake in severe discounting like other chains because it thought that over the long term they would cheapen its brand. Go figure.

Sheriff Rensi is in charge now
Rensi listed items one by one, using numbers so carefully detailed you might have sworn he was actually the CFO. As just one example, the decor warehouse is now gone. For many years, Dave, the founder, prided himself on his chain of restaurants with a shack feel, filled with hand-picked antiques that he personally grabbed at antique shops around the country.
It's very touching and kind of cool, but I always thought that hand-picking antiques couldn't be cheap. The warehouse overhead alone was costing Famous Dave's $300,000 annually. Now, Rensi is going modern and this may even be more appealing, yet far cheaper. His attention to detail and fast bold moves are admirable. It's not even so much the cost savings, it's what the move symbolizes. You can feel the energy in his tone.
Rensi stated, "We will continue our efforts to improve unit-level economics and to remove unnecessary costs from, and build efficiencies into, all production processes, and are currently under way with a variety of tests in a key company-owned restaurant." Sounds almost like a McTesting lab.
Conference wake-up call
Rensi mentioned that Famous Dave makes most of its food from scratch, yet most customers don't know this. He feels that the company should communicate this simple fact to its customers to wow them. Why keep such a strong selling point a secret?
On a less happy note, Rensi did what most successful powerful turnaround CEOs do -- he let some employees go and had them replaced. Some of them were long-term executives. He stated:
We have high performance expectations and financial expectations and operational expectations and adherence to policies across the entire restaurant base. This is a nonnegotiable matter, and we're holding our company operators and our franchisees accountable to a strict level of performance. Again, not negotiable.
This is a further sign that Rensi is serious about making big changes.
Foolish final thoughts
In light of all of this, how do you value Famous Dave's? My take is that it is speculative, but mostly in terms of its degrees of potential upside. Famous Dave's trades at a P/E ratio of around 30 based on the current share price and analysts' expectations of $0.97 in earnings per share for the year ending December 2014. For the year ending in December 2015, analysts expect earnings of $1.32 per share or a 36% growth rate.
Generally, if you see an earnings growth rate above the P/E, in this case 36% versus 30, then the company might be undervalued. Analysts clipped $0.10 per share from their earnings estimates for 2014 and $0.15 per share from their estimates for 2015 after the earnings release. Perhaps they didn't listen to the conference call, or they are underestimating Ed Rensi. The current estimates alone suggest that Famous Dave's may be undervalued, but there is an excellent chance that the results will actually blow those away as Rensi works to effectively run a tight ship.
For more information on how to book Ed Rensi for your next event, visit premierespeakers.com/ed_rensi.
Source: fool.com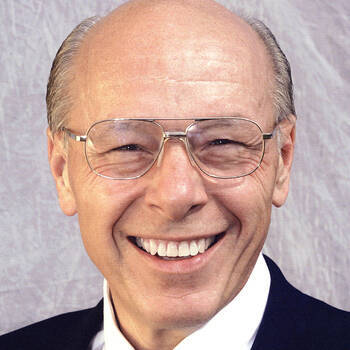 Want Ed Rensi for your next event?
Find out more information, including fees and availability.
Find Out More
Keep Reading