Premiere Exclusive
Clint Hill and Lisa McCubbin
Secret Service agent to JFK and Jackie Kennedy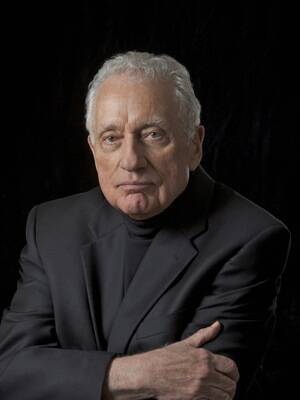 Clint Hill and Lisa McCubbin Videos View All
Premiere Exclusive
Clint Hill and Lisa McCubbin
Secret Service agent to JFK and Jackie Kennedy
Travels From
San Francisco, CA, US
About Clint Hill and Lisa McCubbin
CLINT HILL will forever be remembered as the courageous Secret Service Agent who leapt onto the back of the presidential limousine in the midst of the assassination of President John F. Kennedy in Dallas, on November 22, 1963. His primary responsibility was the protection of First Lady Jacqueline Kennedy, and for his actions that day, Hill received the nation's highest civilian award for bravery.
Hill rose through the ranks of the Secret Service to become the Assistant Director, responsible for all ...
Clint's story of that day in Dallas is still absolutely compelling, even 50 years later, and he and Lisa work so well together in telling it. As their hour on stage neared an end, you could still hear a pin drop anywhere in the room, even with several hundred in our audience. It was quite a moment, and our members thoroughly appreciated the chance to hear from both of them.
Michael H. McCabe - The Council of State Governments
Clint's inspiring account of not only those tragic days in Dallas, but his dignity and sense of duty that he displayed throughout his life. . . . Mr. Hill's life is an example of a life lived in service to others.
Mark J. Krejci, Ph.D. - Concordia College
One audience member commented to me afterwards that it "was the best author event they ever attended." The combination of the public's strong appetite to learn about the Kennedys and the chemistry between Lisa and Clint on stage made for a riveting hour.
John Maynard - Newseum
3 speaker reviews for Clint Hill and Lisa McCubbin View All