Currently trending speakers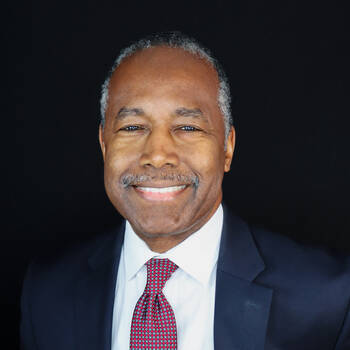 Former US Secretary of Housing and Urban Development / Conservative Political Thought Leader / Renowned Pediatric Neurosurgeon
Latest Review
Dr. Carson's speech was outstanding and people continue to tell us that and to thank us for giving them the opportunity to see and hear him in ...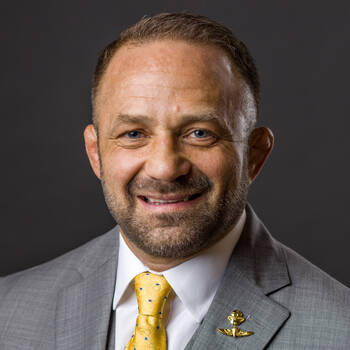 Force Recon Marine, Pro MMA Champion, Author, Founder of Mighty Oaks Foundation
Latest Review
One of the best decisions I made in 2023 was inviting Chad Robichaux to speak at Church of Hope. Chad delivered an inspiring message both at our ...
Influential Conservative Political Commentator, Founder/President of Turning Point USA
About
Charlie Kirk is the Founder and President of Turning Point USA, the largest and fastest-growing conservative youth activist organization in the...
1 Video
Editor in Chief of The Florida Standard and Former PragerU Personality
About
Will is an internationally recognized digital influencer and best-selling author who got his start in the media world with short online videos in...
5 Videos
70th Secretary of State (2018-2021), Former Director of CIA (2017-2018)
About
Michael R. Pompeo served as the 70th Secretary of State of the United States, Director of the Central Intelligence Agency, and was elected to four...
3 Videos
Inspiring Workplace Cultures Rooted in Values, Passion and Risk-Taking
Latest Review
Ryan is consistently voted our top 2 speakers every year at Orange conference. He always has a fresh way to look at what's happening culturally ...
Author, Speaker, Podcaster
Latest Review
Lisa has a deep passion for God's word that is contagious! She inspired and challenged our women to seek truth and love from the One who is the ...
Gen Z's Conservative Voice
About
Isabel Brown is a Gen Z conservative voice with degrees from Colorado State University and Georgetown University. Growing up in Colorado, she...
1 Video
Adoption advocate whose life story inspired the movie LIFEMARK, produced by the Kendrick Brothers and Kirk Cameron
Latest Review
David Scotton is a wonderful speaker. He is "real" and has a wonderful balance of humor and emotion when sharing his story. He shared clips from ...
Editor-in-chief of The Babylon Bee, tackles topics like comedy, censorship, and free speech with wit and humor.
Latest Review
Kyle Mann spoke to our annual conference and was very popular. Kyle's speaking combines the energy of a preacher, the humor of a standup ...