Lina AbuJamra
Found of Living With Power Ministries, Author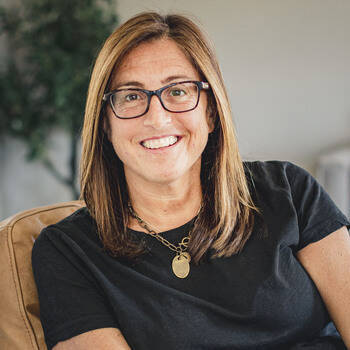 Lina AbuJamra Bio
Lina Abujamra, founder of Living With Power Ministries, is a pediatric ER doctor, now practicing telemedicine. Her vision is to bring hope to the world by connecting biblical answers to everyday life.

Lina fell in love with teaching the Bible when the Women's Ministry Director at a megachurch. Now a popular Bible teacher and podcaster, she speaks extensively at conferences, retreats and colleges, both here and overseas. Her desire is to ignite passion for Jesus in the hearts of God's people, and to help them experience the beauty of Jesus' healing and the power of hope. Hope to see deep-felt lasting life change, hope to cling to the truth of the Gospel, and hope to believe and live out who Jesus calls them to be. Not unfamiliar with pain and brokenness, Lina's authenticity and humor helps her connect with audiences of all ages and backgrounds.

Lina ministers to singles through her Moody Radio show, Today's Single Christian, and also provides medical care and humanitarian aid to refugees in Lebanon, Ukraine, and others in disaster areas. She is the author of several books, including Thrive, Stripped, Resolved, and her most recent book is Fractured Faith: Finding Your Way Back to God in an Age of Deconstruction. Her upcoming Bible study, Through the Desert, will be released by David C Cook in spring 2023.