Karl Mecklenburg
Former Denver Bronco, All-Pro and Inspirational Speaker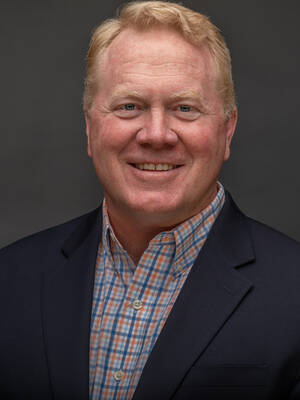 Karl Mecklenburg Bio
Former Denver Broncos Captain and All-Pro Linebacker Karl Mecklenburg rose from being a college walk-on and a 12th round draft pick to a pro career that included six Pro Bowl and three Super Bowl appearances. Considered the NFL's most versatile player, Karl played all seven defensive front positions. Bronco coaches wanted him at the point of attack and would move him throughout the game. There were many games where Mecklenburg played all 7 positions in the course of a single game.
In 2001, Karl was inducted into the Denver Broncos Ring of Fame and the Colorado Sports Hall of Fame.
Karl is a member of the National Speakers Association. He enjoys speaking to a variety of groups, and his story is both humorous and inspirational. The lessons life in the NFL taught him about teamwork, courage, dedication, desire, honesty and forgiveness, and goal setting are his "Six Keys to Success".
As a highly regarded speaker, Karl tailors his presentations to the needs of the group while teaching and inspiring his audience. His legendary NFL career draws many attendees to events, and the content and delivery of his presentation sends his audience home with a renewed commitment to their goals.
Since retiring from pro football in 1995, Karl divides his time between motivational speaking and his ongoing charity commitments. Karl and his wife Kathi have three children. The Mecklenburgs still live in Littleton, Colorado.
Mecklenburg has used his special brand of motivation as an assistant football coach at Kent Denver High School. He has hosted a radio program, done television sideline reporting and studio work, and written columns for the Denver Post. In addition, Karl has had numerous magazine articles published. In 1987 he was the coauthor of Meck For The Defense, published by McGraw-Hill.
Karl's latest book Heart of a Student Athlete: All Pro Advice for Competitors and Their Families has been awarded the Mom's Choice Awards Gold Recipient and the 2010 Mensa Sharp Writ Book Awards: Best Book for Young Adults. For more information about this book, click on the tab "Karl's Book" above, or go to www.studentathlete.us
The Mecklenburgs have had a strong commitment to many Colorado charities through the years, which they continue to uphold. Karl and Kathi formed the Karl Mecklenburg REACH Foundation in 2006, in an effort to further impact the youth of Colorado. REACH stands for rewarding experiences for all children. The REACH for a Book program incentivizes Denver Public Schools elementary school students to read. National statistics show that 90% of high school dropouts can't read. DPS has a graduation rate of 49%. By challenging elementary school students and rewarding them for reading 100 minutes a week we will change these numbers.
MY FAITH:
I have always been an achiever. If I want something, I'm not afraid to work harder than the next guy to get it. I believe that's how the world works, but not how God works. Maybe that's why it took me so long to find out what I have in Jesus. I accepted Christ in high school, more as an insurance policy than anything else. My hard work and success in football made me proud, and I figured I could handle anything.
In 1987, the NFL players went on strike. I was picketing at a "replacement players game", and signing autographs for the union workers kids, who were helping us picket. I noticed I was signing an extra autograph, so I asked if anyone was going to the game. A kid answered that he was, and because I was a union leader, because we had agreed not to promote the game by signing stuff for the fans, and because I'm a tactless fool, I took back the autograph, tore it in half, and told the kid he couldn't have an autograph if he was going to the game. The next day, his father wrote a letter to the editor of the Denver Post, and my world turned upside down. I had lived for fan adoration for a long time, and now it was gone. I got death threats instead of fan mail,. The media was in a frenzy over the incident. A group in Denver formed called "Mothers Against Mecklenburg". I tried to turn to my wife and friends for support, only to find my pride had alienated them. I had found it easier to bask in the praise of those who didn't know me, than to act on the criticism of those who did.
This time I couldn't handle everything myself, so I finally turned to God. I had asked Jesus into my heart 10 years earlier and basically ignored him since then. The God I now serve was still there, waiting to develop a relationship with me. I didn't even have a relationship with my wife! How was I supposed to have one with Jesus? I was broken, and ready to learn. I opened my bible and got to know him. My wife and I fell back in love as God's influence spread through our family. Football was still important to me, but relationships became a priority. I now believe these earthly relationships: husband, wife, son, daughter, father, mother, friend, brother, sister are meant to prepare you for a relationship with God. As a man I had always felt, "If you didn't earn it, it wasn't worth having", but the love of Jesus is a free gift. You can't earn it. He came so that sinners (you and me) could have everlasting life. Know that you're a sinner, ask him for forgiveness and you're saved. Develop a relationship with Jesus and brother, a whole new world opens up.
Romans 6:23 "For the wages of sin is death, but the gift of God is eternal life in Christ Jesus our Lord"