Jan Greenwood
Pastor, Speaker, Writer and Breast Cancer Survivor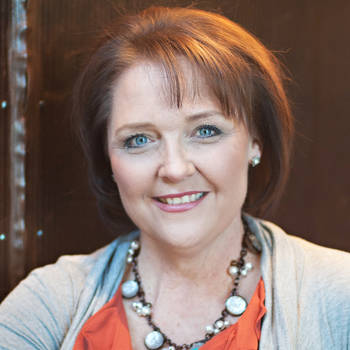 Jan Greenwood Text Reviews
She brings deliverance to broken hearts and wounded spirits by teaching women to turn from the bitterness of life's battles and to join arm-in-arm with other women as an army of overcomers.
,Janelle Hail, Founder and CEO - National Breast Cancer Foundation
Jesus said that the world will know us by our love for one another, and if you catch the principles that Jan outlines in this book and apply them to your own life, there is no telling what God can do in and through you!
Robert Morris, Senior Pastor & Bestselling author of The Blessed Life, The God I Never Knew, and The Blessed Church - Gateway Church
Her testimony and message ring with a clarity and conviction that can only come from a woman who has trusted Him through valley lows and then glorified Him, committed to Him more fully and knows Him more deeply.
Priscilla Shirer - Founder - Going Beyond Ministries
I have known Jan Greenwood for many years and have been personally inspired, challenged and encouraged by her incredible journey of faith. She is a truly gifted communicator and carries the anointing of God to see chains broken and lives set free.
Christine Caine - Founder - Equip and Empower Ministries A21 Campaign
Jan Greenwood has a wonderful ability to make people feel special, loved and at ease with the purpose of God for their life. That's her gift--calling others to activate their passion and encouraging them to step into their assignment.
Dorothy J Newton - Speaker/Author - Silent Tears
This is a woman that is called to lead and will always turn around and see a great following. She has poured into my life and I am forever changed!
Michelle Brogan - Speaker/Founder/Director - Revolution Ministries
I am honored to call her friend. Her dedication to God and her determination to rise above adversity is SO inspiring. In her very well written book, Women at War, you will be encouraged and strengthened as you fight your own battles.
Holly Wagner, Pastor - Oasis Church
Jan's story was not written on the sidelines but in the midst of the battle. This book will call you to rise and find your place alongside all those with whom we are called to fight--not against, but for!
Charlotte Gambill, Pastor - Life Church