Premiere Exclusive
Father Jonathan Morris
Fox News Analyst, Theologian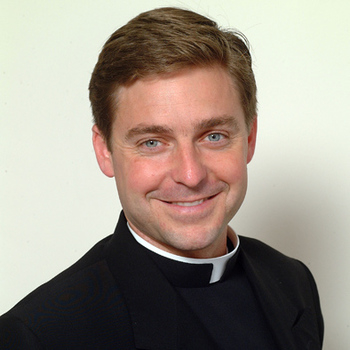 Premiere Exclusive
Father Jonathan Morris
Fox News Analyst, Theologian
Travels From
New York, NY, US
About Father Jonathan Morris
As a news contributor for the Fox News Channel, Fox Business Channel, and the Wall Street Journal, Father Jonathan Morris offers coverage of the ethical, social, and religious news stories of the day. As a Roman Catholic priest with pastoral experience developed from serving around the world, he brings not only a journalist's eye to issues, but also a pastor's heart in relating how that issue will affect the audience.
After studying Business Administration at Franciscan ...
Everyone was captivated by Fr. Jonathan's talk as he spoke from his heart about his personal love & respect for the sanctity of life. . . . he humbly put himself in our minds & hearts as he shared personal life situations & experiences w/ the audience.
Dr Bernadette Boyd - Diocese of Shreveport Pro-Life Banquet
He spoke in broad terms from a Christian perspective, not just a Catholic perspective. . . . the declines within our culture over the last 25 years as we have moved away from the Lord--and the values He has set for us. . . . We need more Fr. Jonathans!
Bill Paddock - President, Charis USA
Fr. Jonathan delivers a sincere, heartfelt, humorous, and soul enriching presentation regarding the meaning of suffering and how our suffering can be the key to unlocking the promise God has for each of us.
Rhett A. Young - St. Paschal Baylon Catholic Church
Even women who were not churchgoers could recognize that before them was a person who could have chosen worldly success, but instead chose a life of service motivated by an authentic and radical love for God and His people.
Catherine Zeliff - Atlanta, Georgia
I would compare him to a spiritual master chef who manages to add just the right ingredients of a gifted orator, an insightful intellect, and a heartfelt message topped off with just the right pinch of humor.
Joan Barber - Sacramento, California
Fr. Jonathan spoke to a packed church Hall of about 400 people and was huge success. He was highly informative, practical, and engaging, received a roaring and enthusiastic standing ovation at the end.
Fr. Dave Heney - Pastor, St. Paschal Baylon Catholic Church
8 speaker reviews for Father Jonathan Morris View All
Father Jonathan Morris Blog View All
"Master, what good must I do to possess eternal life?"; the rich young man asked Jesus in Matthew 19. That's a question each of us should ask today so we can find ...
Written by Jeff Matthews The cure for the partisan politics spilling over into all facets of American society, Father Jonathan Morris ...
What kind of prayer life do you have? Does it consist primarily of asking God for help when you need something or are going through struggles? Father Jonathan Morris ...