Dear Stay-At-Home Mom: Embrace the Anonymous Years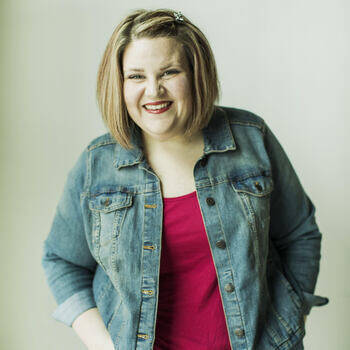 I used to believe contentment was something that you were either born with or without. And it wasn't until I became a stay-at-home mom that I realized that was not the case whatsoever. No book, no story of overcoming strength from a well-seasoned mom friend, nor any unsolicited advice from my mother could prepare me for the day I first felt overlooked, undervalued and down-right forgotten.
Like many other women and moms before me, I had chosen to place many of my own dreams on hold to enjoy the one opportunity I had to relish in my children's "first" years. (I am not speaking of just the first years of their lives, but all the "firsts" I could witness and treasure each and every day…first steps, first teeth, first words, you name it). And, y'all, it was worth every sacrifice. Yet it still didn't make the moments of feeling isolated and unappreciated altogether disappear. I worried that there wouldn't be a place for me in the work force when the kids were older and didn't need me at home. My thoughts would race with ideas of what I could do to stay relevant and useful to the world outside the four walls of my home. Despite having two children who depended on me for quite literally everything, somehow I still struggled with wanting to feel needed. It's ironic, I know.
Let's be even more real, here, shall we? I think many stay-at-home moms have similar thoughts, yet feel unable to verbalize them in fear of being mom-shamed. I mean, really. How was I doing as a mom if I was having these thoughts all the time? Was I not enjoying motherhood the way I should if I was constantly feeling anonymous and forgotten? If I ever was to confess these thoughts, I was sure someone would shake their head side to side and remind me how blessed I was to be able to be at home with my children. But, I already knew that. What I didn't know was how to cope and steward the season I had chosen. And, I desperately wanted someone to see me beyond my identity as a stay-at-home mom…I wanted to be seen as a talented, witty, whimsical, wise and vivacious woman that was in the prime of her life. Sadly, I felt I was only seen as a success if I showed up showered, with legs shaved and wearing matching socks.
Today, I believe there is a tool stay-at-home moms have in their tool belt that rarely ever gets used, especially in the anonymous seasons: CONTENTMENT.
By definition, contentment is a state of happiness and satisfaction. Truth be told, there's only one regret I have from these first years. I wish I had learned the art of contentment the way that I know it now. There's a subtle difference in being gratified by the life you've chosen or satisfied in it. Gratification is temporary and circumstantial. But, satisfaction is something different altogether. I remember when my sweet grandmother, Annie Mae, would finish a bowl of pecan, praline, and caramel ice cream (her favorite), she would push the empty bowl back from the table and say, "Hmm, that was good. I'm satisfied." Full of her favorite treat and a simple joy, she would pucker her lips and wipe the corners of her mouth with her napkin and grin a half-sassy smile of accomplishment and enjoyment. I loved how she would describe the feeling of being full: satisfied.
Contentment helps us to be satisfied when we feel an overwhelming need for more. Contentment offers freedom, and embraces all that you are doing and all that you have, and calls it enough. In a world of microwave minutes, it reminds us to linger a little longer.
There are days and even years that a stay-at-home mom will feel anonymous. It's completely normal to feel that way in the thick of little to no adult interaction. But, friend, I want to encourage you. I want you to know that you may be anonymous. But, you are known by who matters most in the whole world. And, at the end of the day, I hope you will lean on the joy contentment offers. I pray you'll embrace the season you're living and linger in the unknown. Don't waste undue energy in resenting where you are, but instead discover there is much joy and satisfaction to be found by seeking contentment each and every day.
And remember…seasons only last for a little while. Before you know it, your season will change and you'll begin another one. Hold fast, Momma. You won't be anonymous forever.
Candace Payne is affectionately known to the world as "Chewbacca Mom," who captured the world with her infectious joyful laugh in a viral Facebook Live video. She's a wife, mother to two children and ornery pugs, and the author of Laugh It Up: Embrace Freedom and Experience Defiant Joy.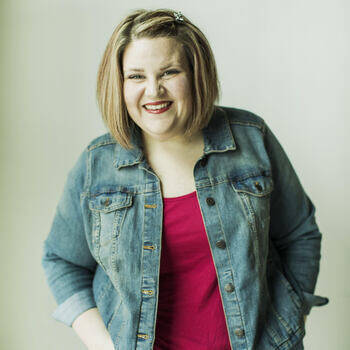 Want Candace Payne for your next event?
Find out more information, including fees and availability.
Find Out More
Keep Reading