Candace Payne
Chewbacca Mom, Speaker & Author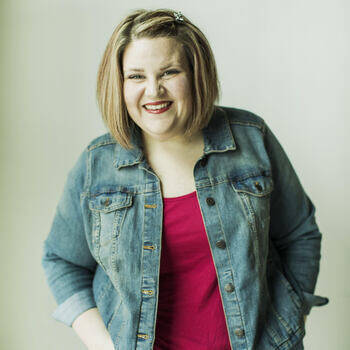 Candace Payne
Chewbacca Mom, Speaker & Author
About Candace Payne
Candace Payne is a viral sensation whose video of trying on a Chewbacca Mask became the most-viewed Facebook Live video to date (175+ million views). She has been featured in more than 3,000 media outlets and has interviewed with major media such as "Good Morning America," "The Late Late Show with James Corden," The New York Times, PEOPLE and Cosmopolitan. Candace released her first book, Laugh It Up: Embrace Freedom and Experience Defiant Joy, and simultaneous ...
Candace Payne is authentic, relatable, and has a great message shared with some humor thrown in. Our women were at the edge of their seats listening to her message of hope. If you're looking for a speaker who can relate to the everyday girl and has spiritual depth, Candace is your girl! I would definitely use her again!
Jodi Ruch, Women's Ministry Director - Emmanuel Christian Center, Minneapolis, MN
We loved having Candace share at our Women of Purpose Conference! She was a delight to work with and she has a beautiful way of connecting with an audience. Her vulnerability and authenticity made her relatable and she was well-received by our ladies. We can't wait to hove her join us again.
Jennie Puleo, Conference Manager - Women of Purpose
Candace is a master storyteller. She revived the dreams and imaginations of our attendees with her wit, relatability, humor, and grace. She brought humanity--in all its grit and wonderful beauty--back to our stage. Candace genuinely moved us from laughter to tears to significant, personal introspection in a mere thirty minutes--all while risking a rare and precious vulnerability missing from so many of her contemporaries.
Bart Patton, Dir. of Youth & Young Adult Ministry Ed - Southern Methodist University
3 speaker reviews for Candace Payne View All