Chip Bell
Best-Selling Author of Take Their Breath Away, Wired and Dangerous, Customers as Partners and Managers as Mentors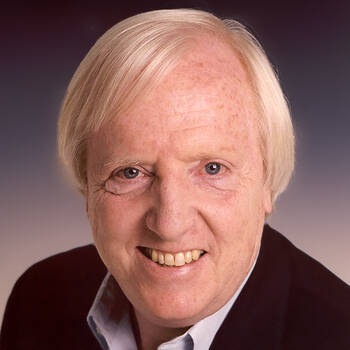 Chip Bell
Best-Selling Author of Take Their Breath Away, Wired and Dangerous, Customers as Partners and Managers as Mentors
About Chip Bell
Chip Bell has helped many Fortune 100 companies dramatically enhance their bottom lines and marketplace reputation through innovative customer-centric strategies that address the needs of today's picky, fickle, vocal and "all about me" customers. Dr. Bell reveals the best practices from the organizations leading the customer loyalty charge, giving audience's powerful cutting-edge ideas and unique strategies they can put into practice the minute they leave his keynote. Bell's impact on audiences is ...
I've heard dozens of customer loyalty speakers and thought I'd heard every tip. However, Chip Bell equipped me with a new set of tools in a fresh, enlightening manner.
President - Verizon Wireless
Chip was the "talk of the town" for days following his powerful presentation at our annual national conference.
Vice President - CVS/Pharmacy
We sent post meeting surveys to participants. The most consistent response to "What did you like best about the meeting" was . . . Chip Bell.
Meeting Planner - KPMG
Chip was great! He has so much energy and keeps everyone engaged. We were all enlightened and inspired.
Vice President - Connecticut Light & Power
Chip Bell's presentation at our international management conference was extremely well received. He was relevant and incorporated our business issues into his keynote.
Senior Meeting Planner - Hertz Corporation
Chip Bell's presentation was wonderful. His message was effective and on point, and our partners were both impressed and entertained with what they heard.
Partner - Locke Lord Bissell & Liddell LLP
15 speaker reviews for Chip Bell View All