Byron Scott
NBA Champion and Head Coach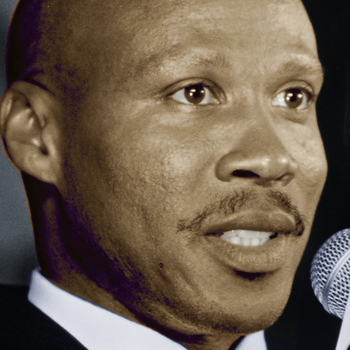 Byron Scott Bio
Byron Scott grew up in the shadow of the Los Angeles Forum. In 1983, he was drafted by San Diego who traded him to the Lakers where he spent 10 years and won three NBA championships. Scott then spent two years with the Indiana Pacers and a year with the Vancouver Grizzlies but returned to the Lakers in 1996. In 1997, with the largest contract ever offered in Europe, Byron Scott led the Greek team Panathinaikos to a championship and become a European All-Star and Most Valuable Player.
With the highest possible basketball awards on two continents, he moved into coaching. He coached the Portland Trailblazers and the Sacramento Kings made the NBA play-offs for the first time in 13 years under his coaching.
For the past two years, Byron Scott has served as the head coach of the New Orleans Hornets. Prior to joining the Hornets, Scott was the head coach of the New Jersey Nets. During his career as a basketball player, Scott was a three-time NBA champion with the LA Lakers where he played with Kareem, Magic and James Worthy. After leaving LA, Scott played for the Indiana Pacers and was a European All-Star playing in Greece. As a speaker, Byron Scott entertains and shares his many experiences in the NBA.