Bob Sellers
FoxNews and CNBC Veteran, Forbes Author, Former Financial Advisor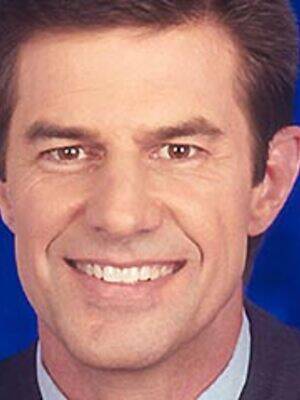 Bob Sellers Bio
Bob Sellers is an Emmy-winning journalist with twenty years experience, including more than nine at the national level with CNBC and Fox News Channel. At CNBC, Bob anchored three hours a day, covering business developments and interviewing newsmakers such as Bill Gates, Jack Welch, Suze Orman, Martha Stewart and many others. He followed Wall Street during the boom and bust of the dot-com era, and as a former stock broker wrote business columns for Success and Gear magazines.
In 2010, Bob wrote Forbes Best Business Mistakes: How Today's Top Business Leaders Turned Missteps into Success. The book is a series of profiles with business icons who reveal lessons from career missteps. They talk about how mistakes and failures can actually result in opportunities that can lead to personal and career achievement.
At Fox News Channel, Bob anchored Fox News Live and reported live from the field on events such as the D.C. Sniper crisis and from Baghdad in June of 2003, after American forces toppled Saddam Hussein. He has interviewed world leaders from Benjamin Netanyahu to Mikhail Gorbachev, and anchored Presidential election night coverage in 2004 as the country went to bed not knowing who the winner was.
As a news anchor in Nashville, Bob won an Emmy for Breaking News coverage of historic floods in May of 2010. He has worked in other local markets, such as Washington, D.C., Seattle, San Antonio (where he first met gubernatorial candidate George W. Bush), and Medford, Oregon, his first job as an anchor/reporter. He is a graduate of the University of Virginia and serves on the Board of Advisors for the University's Media Studies Department.
During the near-collapse of the financial system, Bob was Senior Investment Consultant for Gary Goldberg Financial Services, a boutique money management firm headquartered in Suffern, New York. He has appeared as a markets guest on CNBC and Fox Business Network, and has placed work in newspapers including the Los Angeles Times and the Cincinnati Enquirer. He currently blogs for HuffingtonPost.com.