Ben Horgan
Life is Grand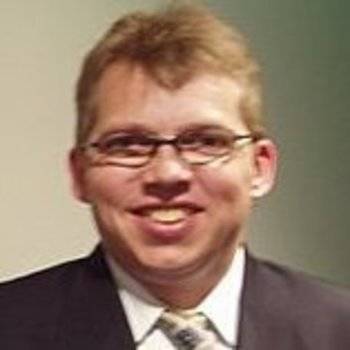 Ben Horgan Bio
Arthritis has played a huge part in shaping my life, and that of my families. It has caused immense pain and suffering and yet it has enabled me to experience an amazing life. I am incredibly proud of the person I have become and the achievements made along the way.
I was diagnosed with Juvenile Rheumatoid Arthritis in 1973 at the age of 2. Not long after, my parents were told that my life would be spent in a wheelchair and I would probably be dead by ten. Large doses of steroids and aspirin were the only things keeping my existence stable, but this they believed would be my downfall.
I was terribly lucky to have an amazingly supportive and determined family who raised me to believe that ultimately it was up to me. All the support and understanding in the world was not going to see me live the life I deserved unless I was willing to achieve it.
This attitude helped me to survive and prosper. Thanks to a good result from gold injections and the continuing support from my family I was told at twelve that the disease had burnt out and I would enjoy a relatively pain free life. Typically, after hearing this news, within a month I had a major flare and was back in a wheelchair. I say typically because this disease sure does make you a cynic. Three rheumatologists expected me to be permanently wheelchair bound and one surgeon suggested hip replacements as an option but at twelve, and only the size of a typical six year old, this was not feasible. Twelve months of intensive physiotherapy and hydrotherapy and the dedication of my family enabled me to prove all the experts wrong and I went to school unaided. It was the proudest achievement of my life.
Unfortunately a bad flu got me a week later and it set in as pericarditis (inflammation in the lining of the heart). At thirteen I was back in the chair, very angry, and accepting of my fate. Why go through all the pain and agony of walking when a common flu would undo all my hard work. Talk about a troubled teenager. I was a mess. Nothing would bring back my spirit.
Even though I had seemingly given up and resigned to my pitiful existence, Mum was more determined than ever to help people to better understand this disease. She was involved in large scale research projects across Australia and New Zealand until ultimately, she wrote a book. 'Arthritis in Children -A Practical Guide'.
The book facilitated my introduction to the media. I became fascinated with radio, and ultimately, it became my profession. Through mum's growing stature as one of the world's leading consumer advocates we were invited to the United States, to present at the inaugural American Juvenile Arthritis Organisation conference. It was decided to take me along as I may meet other kids who could give me a boost and we may find some new treatment program that might get me going.
We were very unaware of the U.S. health system and I was blown away at the state of some of the kids. One girl in her twenties was so badly affected in her jaw that she had to have all her meals pureed so she could consume them through a straw. Another young boy was less than twelve months away from clinical blindness due to his specific form of the disease. It made me realise how selfish I had been. I had given up on all I had strived to achieve and all because it was too hard. For these kids it was a matter of being unable to see the specialists and afford the medications. For me it was too hard. I was ashamed.
My whole attitude changed overnight. Before I left I promised them that I would go home and work my butt off to be walking for the next conference in twelve month's time. It was a promise that I kept and sure enough I returned a year later and was walking. My friends were amazed and inspired and we all had a better outlook because of it.
It made me realize how important it is to get kids with Arthritis together. To learn together, to play together and to just know that you are not alone is as important as any treatment program. At fifteen, in 1985, I formed a committee of friends around the same age with arthritis. Our aim was to organize a forum just for kids. In six months we were able to make the dream a reality. Eighty eight twelve to twenty five year-olds attended a weekend in Sydney. The gatherings continue in one form or another around the country to this day.
With all the work I had done and the friends I had made I could have fit quite easily into the Arthritis Foundation, but I wanted to make something of myself. I wanted to be Ben Horgan, not the guy with arthritis.
I was still fascinated with radio and started some training. I worked voluntarily at a local community station until I was accepted into a full time radio course at a local University. Just before I started I was asked to attend a Forum in Perth. I was moving on in my life and I wanted someone else to step up into my advocacy role. Fortunately Mum had promised the organisers that I would go, mums will be mums. It turned out to be the best trip I ever went on. Emma, a beautiful blonde girl whose smile could warm your heart eternal, was working for the Arthritis Foundation of Western Australia. It was love at first sight, and thankfully she had the same feelings. I had to return to complete my studies but soon after, we were living in the West and I had my first commercial gig. My career lasted 5 years, 3 different states and many top rating shows.
Unfortunately my hips did give way and my knees shortly after. It was a shame to have to give up radio but with a toddler and one more on the way we returned to Sydney to be with the doctors that I knew and trusted and for Em to have the support of my family who had been through all this many years earlier.
After two hip replacements and bi-lateral knees I was contacted by the Arthritis Foundation again for help with advocacy. It was a great opportunity for me to use the skills I had learnt in my radio career, to do what I was most passionate about.
I was asked to travel to Canberra to help lobby the powers that be to include Arthritis and Musculoskeletal conditions as a National Health Priority. It took many hours of lobbying by many groups including Arthritis Australia and its affiliates, the Bone and Joint Decade National Action Network and the Australian Rheumatology Association. In the end we were successful and along with many other benefits it opened up 11.3 million dollars for education and research.
During this time I managed to have an audience with one of the front bench ministers' senior advisors. He seemed very disinterested until finally he interrupted me and explained that 'ultimately there was nothing he could do as you people just don't die quick enough'. I was speechless.
One thing I have learnt is that we need to take baby steps if we are going to achieve our goals. The other thing I have learnt is that we need a strong team to achieve successful outcomes. Just like, as a patient, we need good families around us, as well as doctors, nurses, physios .. In lobbying we need as many voices speaking a common issue, working in a united manner to achieve the same goal.
I am now the Chairperson for the Bone and Joint Decade Australia National Action Network which brings many groups together to increase education, research and lobbying power. I also work at the Arthritis Foundation of Western Australia running camps for kids and coordinating the Support Group Network which spans across this great state.
It keeps me very busy but it was the work I was born to do. I have got a lot out of this disease. Much more than it can ever take away from me. I have a beautiful wife and two inspirational boys. I have had a successful radio career. My work has taken me far and wide across the most magnificent country in the world, and I know this because I have been lucky enough to see a lot of the rest of this planet. All because I have arthritis! There were times when I could not have said this, but I am truly happy with who I am. I have a strength that no one can ever take from me.
Life is a wonderful thing. Being able to help others who I truly relate to is a fantastic reason to get out of bed in the morning. Having two healthy boys who constantly want their dad to play with them is another reason. A beautiful wife lying beside me however has been known to keep me in bed a bit longer at times. Life is Grand!
Ben Horgan
Topics: Achievement, Health, Inspiration, Motivation, Wellness and Wellbeing
Travels From: Western Australia