Anthony Schembri
Basis for the Television Hit The Commish, Currently Secretary of the Florida Department of Juvenile Justice and Nominee for the Stockholm Prize for Criminology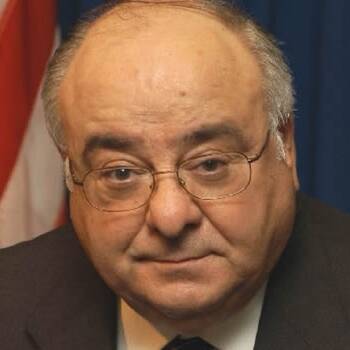 Anthony Schembri Bio
In 2004, Governor Jeb Bush nominated Anthony Schembri to lead the largest juvenile justice system in the country and was unanimously confirmed by the Florida Senate. With a budget of over $640 million, 5,025 full time employees (including some sworn officers) and approximately 6,000 contracted employees, its mission is to reduce juvenile crime in the state. The Secretary is charged with planning and managing all programs and services in the juvenile justice continuum including prevention, diversion, detention centers, community based residential programs, non-residential commitment programs and probation services. In addition, the Secretary has research and development, programmatic and staffing duties. He monitors all state and federally funded programs, grants and appropriations designed to reduce juvenile gangs, crimes and CINS.
In 2002, he was appointed by Governor Bush and confirmed by the Senate to serve as Commissioner on the Florida Corrections Commission, which oversees the Department of Corrections. The Corrections Department has 70 major facilities, 26,000 uniformed officers, 73,000 inmates, 153,000 supervised probationers and a budget of $1 billion. In that post, he evaluated the efficiency, productivity and management of the department and issued reports to the Governor and the President of the Senate.
In March 1994, the Mayor of the City of New York appointed him as the 30th Commissioner of the New York City Department of Correction, whose 12,000 sworn uniformed and 3,000 civilian employees provide care, custody and control for 20,000 inmates daily in the city's 19 jail facilities, the second largest law enforcement agency in the U.S. with a budget of almost $1 billion.
The Mayor of the City of New York, Rudy Giuliani, said: "Anthony J. Schembri has earned an outstanding reputation in the criminal justice and law enforcement fields. An attorney, author and well known lecturer on victims' rights, domestic violence and leadership, his career spans three decades." Within one year, he reduced violence 24%, overtime 33% and reorganized civilian and uniformed ranks.
In 1981, he was appointed Police Commissioner of the City of Rye in Westchester County and served for 13 years. The County Executive appointed him as Chairman of the Country Traffic Safety Board. He served as United Nations Representative of the International Association of Chiefs of Police representing 14,000 Police Chiefs at the UN. Commissioner Schembri has lectured and chaired seminars at Scotland Yard, Oxford and soviet block countries on homicide, sex crimes, hostage situations, organized crime, elder abuse, forensic science, leadership skills and creativity in government. He is presently serving as Chairman of the Juvenile Crime Committee of the International Association of Chiefs of Police.
He also served as Deputy Commissioner in the State of Vermont and Deputy Inspector General of the New York City Department of Correction.
In 1964, he was appointed a Peace Officer and assigned to the Rackets Bureau in the Brooklyn District Attorney's Office where he later served as Deputy Chief of both Narcotic and Homicide Bureaus and Director of Training at the Police Academy.
Secretary Schembri was a Professor of Law at Pace University School of Law in Westchester New York and was formerly Professor and Dean of the Criminal Justice Program at St. Francis College in Brooklyn serving 900 students. He has served on the faculty of dozens of colleges and universities.
As a member of the prestigious Henry Fielding Society at Bramshill Staff Police College in England, Secretary Schembri chaired Committees on Crimes and the Elderly and Environmental Crimes for the International Association of Chiefs of Police. Under a Fulbright, he conducted an evaluation of the National Police Agency of Japan, a 240,000-member department for the U.S. Japan Foundation. In 1980, he lectured at INTERPOL in St. Cloud, France on "Police Management Techniques." He was a Fellow at the Harvard Russian Research Center and authored a novel on a Russian serial killer.
Commissioner Schembri received both his Bachelors degree in Criminal Justice and Masters Degree in Public Administration from John Jay College of Criminal Justice. He received his Juris Doctorate from Pace University School of Law. He is a graduate of Harvard's Kennedy School of Government program for state and local executives and the FBI National Academy. Secretary Schembri has been appointed to major posts by two governors, two New York City mayors, a County Executive and a City Manager, and was nominated for a $100,000 Award for "Innovations in Government" at Harvard.
Secretary Schembri recently received the Lifetime Achievement Award from the United States Marshals Service of the Treasury Department. He is also Consultant to the United States Department of Justice, Office for Crime Victims, Leadership Institute and a Professor of Leadership in the Masters Degree Program at the University of Central Florida. Secretary Schembri has also been nominated for the Stockholm Prize for Criminology.
Advisory Board Member: Missing Children Information Clearinghouse
Member: Governors Ex-Offender Task Force (Senate Confirmation)
Member: Steering Committee on Families and Children (Appointed by the Chief Justice of the Supreme Court)
Member: Legal Needs to Children Committe (Appointed by the President of the Bar Association)
His new book, Leadership for the Soul: Thank God it's Monday, was published in April 2004.
He is also the author of Florida Criminal Law.