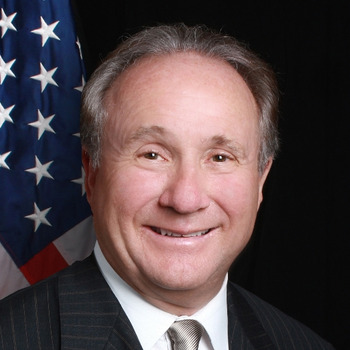 Eldest Son of President Ronald Reagan, New York Times Best-Selling Author
Latest Review
Michael Reagan was outstanding. Brought me to tears a couple times. He received a much deserved standing ovation for at least 5 minutes. I can't ...
11 Reviews
·
8 Videos
·
2 Books
First Black Female Republican Congresswoman
About
Mia B. Love is a former Representative of the 4th Congressional District of Utah. Love was elected to office in 2014. She is the first and only...
3 Videos
Host of "Hannity" on Fox News and "The Sean Hannity Show" on iHeartRadio
Latest Review
Sean Hannity was such a good fit for our event. He used his great experience with radio and television to help educate our clients on best ...
Host of Fox News' "The Ingraham Angle"
Latest Review
Your efforts and preparation made a significant contribution to the success of this year's program. We especially appreciate the time that you ...
America's Foremost Advocate for the Nation's Military, and host of Fox News' "War Stories"
Latest Review
We were able to secure Col. Oliver North to come on Sept.11, 2015 for a fundraising Gala for the Bossier & Caddo Crime Stoppers in Bossier City & ...
8 Reviews
·
5 Videos
·
7 Books
The Leadership Authority
Latest Review
John Maxwell is a leader's leader who knows what it takes to succeed.
New York Times Best-Selling Author, and Modern Day Will Rogers
Latest Review
Andy is a fantastic speaker. He is a true noticer like I've never seen before. He has a way of grabbing the audience's attention from the moment ...
ESPN Analyst, Heisman Trophy winner and NCAA national football champion
About
TIM TEBOW is a two-time national champion, first round NFL draft pick and Heisman Trophy winner. In addition, he serves as a college football...
2 Videos
Former SC Congressman, Commitment to Victim's Rights and Award-Winning Prosecutor
About
Trey Gowdy was born in Greenville, South Carolina and grew up in Spartanburg, South Carolina. He is the son of Hal and Novalene Gowdy and has three...
Mother of four, award-winning actress
About
Mother of four, award-winning actress, and pro-life Republican in Los Angeles, Patricia Heaton is one of the most unusual and refreshing voices in...
The World's Funniest, Most Inspiring Comedian
Latest Review
Our meeting was extremely well attended with more than 300 in attendance (normally, we have about 125–150 at a monthly meeting). What a wonderful ...
Inspiring Blind Football Player for USC
Latest Review
Jake Olson had an incredible impact at our Fellowship of Christian Athletes (FCA) BCS Championship Breakfast in 2010. . . . His amazing story of ...
World Renowned Stroke Coach & Motivator. Author. Survivor.
Latest Review
Valerie approaches every aspect of her life with the most extraordinary determination. her career, her friendships, her recovery from the stroke ...
Host of TV's "Huckabee", NYT's Bestselling Author and Leading Commentator
Latest Review
No matter what your political views, Governor Huckabee is a great role model and advocate for health!
6 Reviews
·
7 Videos
·
1 Book