Our current technological trajectory promises unfathomable, roller-coaster innovation with no braking system. While the ride is exciting, it moves so quickly that we typically don't have time to think about the possible unintended consequences that might accompany it. The result is that we find ourselves unable to effectively respond to hot-button issues like cyberbullying and sexting because they seem to come out of nowhere. Our challenge is to find ways to teach our children how to navigate ...

It was recently reported that Elizabeth Smart will begin reporting on missing persons cases for ABC as soon as this week. To read more on this story, click here. For information on how to book Elizabeth Smart for your next event, visitPremiereSpeakers.com/elizabeth_smart.
According to a shocking news report, California legislators have enacted legislation that gives the state the dubious distinction of being the first state in the nation to require public schools to include the contributions of gays and lesbians in their social studies curriculum. We can be certain thatone result of this ill-advised move will subject kids to a form of what CIA spooks call "blow back" -- an inevitable result of a specific action. When I was a youngster I was teased and ...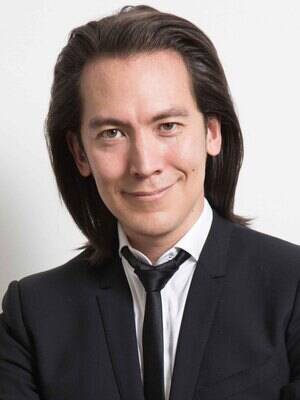 Meet futurist and keynote speaker, Mike Walsh. Mike is the best-selling author of Futuretainment and CEO of innovation research lab Tomorrow and a leading authority on the digital future. Below is a video of Mike speaking on where the next wave of innovation will come from: For information on how to book Mike Walsh for your next event, visitPremiereSpeakers.com/mike_walsh.
Your speaker selection is one of the most important elements in a successful meeting. Selecting the right speaker for your meeting can be a daunting task, as speakers are available in every fee range and specialty topic. The National Speakers Association, comprised of more than 3,800 professional speakers, has compiled these tips to help make your meeting a success. 1. Determine the needs of your audience Thorough knowledge of the needs of your group is essential in selecting the right speaker. ...
Below is a recent article on Curtis Aikens from Bloomberg Businessweek: After weaving his way through a maze of living room sets with unpronounceable Swedish names, Curtis Aikens was ready. "Good afternoon, Ikea shoppers," says Aikens, in an avocado green chef's jacket, before a crowd of 10 or so customers listening to muzak and fondling sleek crock pots. Undeterred, Aikens announces with gusto, "Today, we're having fun in the kitchen!" Yet the showroom kitchen in the Emeryville (Calif.) superstore ...
President Barack Hussein Obama is instructing our only staunch allies in the Middle East to risk destruction at the hands of one of the most radical terrorist organization in that troubled area, and he must be stopped before some of the world's holiest historical sites are closed to the tens of thousands of pilgrims who visit them every year. Incredibly, the president is demanding that Israel revert to the 1967 borders, which would expose the Jewish state to attacks ...
America needs a more diverse teaching force, Secretary of Education Arne Duncan says. In an interview with CNN's Steve Perry, Duncan addressed the lack of minority and male teachers and the government's efforts to address the issue. According to Duncan, African-American and Hispanic men make up only 3.5 percent of the nation's teachers. During his time in office, Duncan has launched Teach.gov, a national teacher recruitment campaign. He's also brought his recruitment ...
Since my flight to Houston didn't leave until 12:40 PM, I spent the morning packing, answering Emails, reviewing my keynote' and enjoying the peace of mind one derives from not being rushed. Traffic was light and I arrived at O'Hare in record time. It seemed the stars were in perfect alignment. The flight took off on time and before long, we were preparing to land. Suddenly, the plane zigged, the storms zagged, adults screamed, and children cried. Our smooth sailing craft, at the hands of Mother Nature, had ...
Beth Kobliner is a leader in today's efforts to teach students of all ages how to save, manage, and spend their money... Watch this fun clip on GMA. For more information about bringing Beth to your next event go to http://premierespeakers.com/beth_kobliner