A reporter on environmental issues including climate change, Amanda Little recently interviewed Sen. James Inhofe, who is prehaps the Senate's most ardent opponent to climate change legislation. Needless to say, it was pretty combative. Here's a portion: Q. You reasserted in today's hearing your belief that global warming is a hoax. Can you clarify specifically who is perpetrating the hoax? Who are the dupers and who are the victims of the climate hoax? A. Who are the ...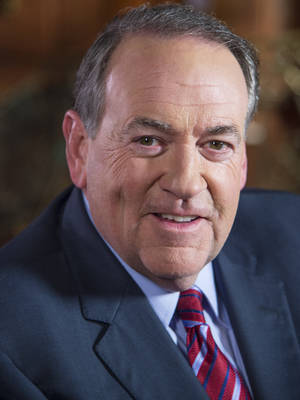 Former Arkansas governor Mike Huckabee is concerned about the health care bill, and he think that you should be to. Here's what he said last weekend on his Fox News Channel show Huckabee: President Obama is acting like a Toyota with an accelerator that's stuck. But the more vigorously the president campaigns to force Americans to swallow his horse pill-sized health care bill, the lower goes the support for this congressional castor oil. While he ignores what we really care about - ...
Fueled by Washington's focus on STEM (science, technology, engineering and math) and U.S. competitiveness, Career and Technical Education (CTE) is emerging as a platform for systemic education reform in Texas, New York, California, Florida, Maryland, Ohio, Pennsylvania, Michigan, Georgia, North Carolina, Kansas, and Arizona. The implication for the educational technology and publishing industry is a wave of change enabling educational technology and textbook budgets to ...

Web events continue to gain traction in the event world, but they can feel quite overwhelming if you haven't run one before. This morning I came across a blog posting from Karen J. Bannen at BtoBonline.com with tips on ways to use email marketing to promote your webinar. Courtesy of BtoB, here are Karen's seven tips: 1) Don't forget the basics. It might sound silly, but marketers often forget the most salient information when sending out a promotional e-mail, such as date, time or program name, Popick ...
Dr. Bruce Weinstein, "The Ethics Guy", writes an ethics column for BusinessWeek.com. In addition, he speaks regularly to education and business groups about ethical issues. Here is an excerpt from his latest book, Is It Still Cheating If I Don't Get Caught?, which is also the title of one of his most timely keynote addresses:Dear Dr. Weinstein, During a test, I saw a girl copying off of the person next to her. She saw that I had seen her, and after class, asked me not to tell. She ...
Olympic luger Ruben Gonzalez was recently the subject of a CNN.com profile that highlighted his incredible career both on and off the track. Ruben Gonzalez, 47, made history in Vancouver by becoming the first person to compete in four Winter Olympics in four different decades.It's a feat made even more remarkable considering that -- by his own admission -- Gonzalez is no natural athlete. In fact, he says he was terrified of the luge until two years ago.His story is one of succeeding through ...
This week Premiere exclusive Josh Sundquist spoke about his path to the Paralympics with NPR affiliate WAMU 88.5. The 2010 Winter Paralympics begin next week in Vancouver, utilizing the same courses and stadiums used in the recent Winter Olympics. Sundquist, who lost one of his legs during a childhood battle with cancer, was a member of the 2006 Paralympic ski team. "It was amazing," he said of his Paralympic experience. "To have my parents there, who had told me that I was going to ...
The following was originally published on the Harvard Business Online. Every year, major sporting events get greener and the goals for renewable energy use, carbon-neutrality, or zero-waste get tougher. The Vancouver Olympics which just ended featured a large range of greening activities; the sustainability staff worked on them for years, producing sustainability reports as far back as 2007. In their bids for the 2016 Olympics, not only did Chicago describe its games as "low-carbon", but Tokyo ...

Sunny days may soon be here again. For the first time in more than a year, the majority of event planners expect their meeting budgets will hold steady or increase over the next six months, according to a new survey by MeetingNews magazine. Of the 220 respondents, only 19 percent expect further cutbacks. This is a small glimmer of hope in what has been a difficult series of years for event planners-and, well, everyone. Despite recent signs of life, the recovery may not be quite as quick as some ...

Premiere Speakers is saddened by the passing this morning of Alexander Haig. An exclusive speaker with Premiere, Haig served as Secretary of State under President Ronald Reagan. He was also chief of staff for Presidents Richard Nixon and Gerald Ford. Haig served in the United States Military from 1947 to 1979, retiring as a four-star general. Haig was 85 when he passed away Saturday morning at Johns Hopkins Hospital.