Michael Steele, the newly elected chairman of the Republican National Committee, spoke with Fox News' Sean Hannity shortly after President Obama's congressional address. Steele acknowledged that the GOP "lost its way" in recent years but stated that the party is returning to fiscal responsibility. Watch his response below: For information on how to bring Michael Steele to your next event, visit www.premierespeakers.com/michael_steele.

When searching through PremiereSpeakers.com, you may notice something new. We have provided suggestions of three similar speakers on every speaker page. Our similar speaker recommendations are based on a number of things including speech topics, fee and location. It also connects speakers who work together or have some other relationship. For example, Kim Bearden is listed with Ron Clark because they are both co-founders of the Ron Clark Academy. It's not an exact science, and we'll continue ...
The following is from Dennis Snow's blog, "Dennis Snow's Service Excellence Blog": One of the magazines I enjoy reading is the Harvard Business Review. While some HBR articles are a bit too academic for my tastes, and many of the writers seem to have an unusual fondness for the word "indeed,"; the magazine definitely makes me think about business in new ways. The February, 2009 HBR had an article titled, "Moon Shots for Management,"; written by management guru Gary Hamel. The article focused on what Hamel ...
From Tim Sander's blog, "Sanders Says,": What this country needs is a psychic stimulus package. The current focus is only part of the solution. The "system"; that the government is trying to fix is comprised of a set of rules, regulations and transactions that comprise the banking system and central economy. The government's stimulus package pours adrenalin into the system, along with a few sparks, and waits for a beating heart. Meanwhile, the individuals crumble as they conduct their in-house run on ...
The following is experted from the latest Washington Post column by personal finance expert Michelle Singletary: When times are good, some people still struggle to keep up with their credit and debt payments. In a downturn, bad gets worse because for some, there's less money to devote to debt. In a recent online discussion, about a fourth of the questions I received had to do with debt issues. This gave me a window into how some unemployed folks are getting by and how others are fighting to ...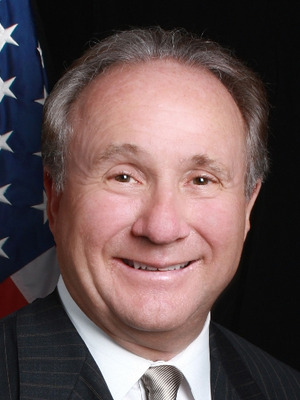 The following is a column by Michael Reagan, conservative radio host and eldest son of Ronald Reagan: Willie Sutton is wrongly believed to have said he robbed banks because "that's where the money is."; He never said that, and anybody who says it now would also be wrong.A bank's principal function is twofold -- to be a depository for their customers' money and to make profits by lending money and charging interest on the loans.Thanks to a process known as fractional banking, some of the money ...
From Cal Newport's blog, "Study Hacks": Business administration and management is the country's most popular college major. The reasons are not surprising. Many students incorrectly believe that their major needs to be a tight fit with their post-grad job. They note that they want a job working for a business, so they conclude they should major in business. Sigh. This trend upsets me for two reasons: You don't need to spend four years at college majoring in business to learn the skills you need for ...
From Vince Poscente's blog, "Full Speed Ahead": One-sided stories are like a painting half done, one-legged pants or hockey with only one skate. Finding the complete picture can slow things down at first but ultimately will speed things up. You might have read about the executive excesses, junkets and boondoggles that have underscored the greed on Wall Street. The hue and cry: In a time where individuals and companies need to spend responsibly, the atrocity of things like a $35,000 commode must stop. ...
From Tim Sander's blog, "Sanders Says": The best way to counter the economy's funk is to create your own oasis of good news: with a sale. This week, you need to add five hours of "money-seeking" time to your schedule. If you sell a service, go back to some old clients and talk about new value-oriented products you've just launched. If you have a product with some recent improvements, suck it up and make five cold calls a day this week. I'm not talking about marketing or PR, ...
Published on TheHill.com on Tuesday February 17, 2009 It's rare to criticize a politician for being all action and no talk, but that's one of the big things that's wrong with Obama's battle against the economic crisis. One of the key variants in any stage of the economic cycle is what the president says is happening. If he talks down the economy, it drops. If he is bullish and optimistic, the markets are likely to listen. Particularly early in his term, when his credibility is high and the spotlight ...