RUBEN GONZALEZ SUCCEEDED in making his dream of competing in the Olympics a reality. Gonzalez took up the luge, hurling himself down an icy track on a sled at speeds over 80 MPH. While most Olympic luge athletes begin training by the age of 10, he started at 21. To some, Gonzalez's dream seemed hopeless, but four years later, he qualified to compete in the Calgary Olympics. Ruben went on to compete in the Albertville and Salt Lake City Winter Olympics. But his most memorable Olympics was at Vancouver ...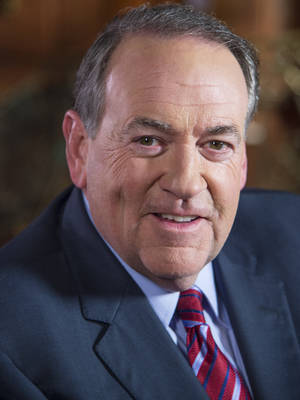 Governor Mike Huckabee's exclusive interview with Bono! A look at Bono's global efforts, ONE Campaign, Africa, World AIDS Day, U2 and more. For information on how to book Mike Huckabee for your next event, visit PremiereSpeakers.com/mike_huckabee.
"Three words. That's all it took. I was writing a letter home to my mom when the call rang out across the American compound: 'Get it on!' And just like that, the course of my life changed forever." The National Press Club Book Fair inteviewed Keni Thomas his new book Get it On for the National Press Club Author Night on November 15, 2011. Click to View Interview: http://www.c-spanvideo.org/program/GetitO Keni Thomas, one of the most sought after speakers at PSB has stories that gives chills ...
We had the opportunity to sit down and speak with Waldo Waldman and, wow! Waldo is as sharp as the wings of an F16 fighter jet. Waldo is able to blend the importants of leadership, relationships, and never flying solo. Never Fly Solo! is the key ingredient to Waldo's message that needs to be heard by any group, company, organization, school, teacher, etc. His charisma and expertise come together for an unmatchable experience. Here's what other's have said: ""Waldo's presentation was ...
Article from Forbes.com On a speaking tour a few years ago, I traveled from the United Arab Emirates to China to India to Malaysia to the Philippines to Indonesia - and it seemed to me that in each country, the audience was arriving later and later. When I reached Jakarta, my program was scheduled for 7:00 p.m. "Just ignore that announcement,"; I was advised. "We tell people to get here at seven, hoping they will arrive by eight. But just to be on the safe side, we never begin the program before ...
Recently, TELL TO WIN was selected by the American Express Open Forum as one of the best business books of 2011. This is one of the many accolades Guber's book has received since it was released. Also, TELL TO WIN was featured by CNN Money and Hudson Booksellers as a top 5 business book of 2011. With the continued success of TELL TO WIN, Peter is positioned very well in the marketplace and can provide tremendous value to event planners. Peter Guber is the Founder and CEO of ...

Typical convention and program planning time line for an annual meeting of a large educational group. 6 years Solicit site proposals Establish convention bureau contacts 5 years, 10 months Schedule site inspection trips to review and evaluate facilities 5 years, 6 months Gain board and/or site selection committee for site approval 5 years Convention dates and site finalized Approve and sign contracts Negotiate room rates Finalize major housing blocks Finalize convention center hold 3 years, 6 months ...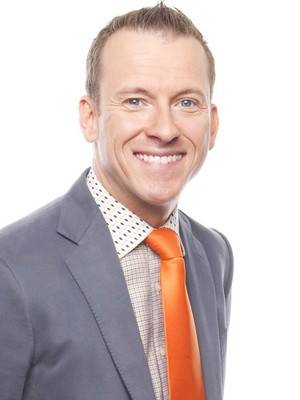 Article from The Cutline, written byDylan Stableford. Facebook has published a list of the top 40 most shared articles of 2011. The New York Times owns the top spot with "Satellite Photos of Japan, Before and After the Quake and Tsunami," which was shared roughly 600,000 times on Facebook. The second-most shared article, CNN's "What teachers really want to tell parents," was shared 585,908 times. In terms of volume,Yahootopped all media ...
1. Create a crystal clear image of what you want to accomplish.2. Find a mentor who believes in you, who will support you, and who will push you toward your dream.3. Focus on your strengths. Find an arena you are suited to play in, have the courage to get started, have the courage to not quit, and decide you will give it all you've got for as long as it takes to get the job done.4. Burning desire creates the power to succeed. Develop a passionate desire for your purpose. How badly you want it ...
Common question I get: "What speakers do you recommend?" My answer is, "It depends on the objectives of your event." As wishy-washy as it sounds, the reality is that a 'great speaker' may still be a miss for your event. It's not just about skills, hi-content or even fame - the speaker must deliver game changing ROI for your organization. More than ever, meetings must justify their existence - just like advertising, salaries, etc. To paraphrase Nick Morgan, "The only reason to have a ...