Is Social Media relevant? No one can doubt that Social Media platforms have made an impact on the way society interacts. But can you convince decision makers to adapt and buy into Social Media as a viable marketing and communicating tool for business? Social Media expert and president of UnMarketing, Scott Stratten, chatted with our own Brian Lord about the role Social Media has in business. Check out the skype interview with Brian Lord to learn more about ...
by Four-time Olympian Ruben Gonzalez Whether I'm speaking for 25 people in a boardroom or 10,000 people in an arena, I finish my speeches by saying, "What are the chances that someone like me was going to make it to the Olympics? I wasn't a great athlete, I didn't get started until I was 21 years old, and to top it off I live in hot and humid Houston and I chose to compete in the luge for Pete's sake! What are the chances? One in a million? One in ten million? I probably had a ...
Culture is everything! This is one of the many beliefs that author and innovative speaker, Tim Sanders, loves to share with his audiences. We were pleased to welcome Tim last week, just in time to celebrate the ten-year anniversary of the initial release of his New York Times Best-Seller, Love is the Killer App (appropriately released on Feb. 14, 2002). Tim has spoken to hundreds of thousands of people, and is considered a stand out at conferences and events. His ...
The career escalator is jammed at every level. Unemployment rates are sky-high. Creative disruption is shaking every industry. Global competition for jobs is fierce. The employer-employee pact is over and traditional job security is a thing of the past. Here, LinkedIn cofounder and chairman Reid Hoffman and author Ben Casnocha show how to accelerate your career in today's competitive world. The key is to manage your career as if it were a start-up business: a living, breathing, growing ...
Column from Cagle.com, Illustration by Mike Keefe. Making Sense, by Michael Reagan It seems to me that what is missing in the top two contenders for the Republican presidential nomination is passion. While Ron Paul speaks with passion of the Federal Reserve and Rick Santorum speaks with passion about life, Newt Gingrich speaks passionately mostly about Mitt Romney; and Mitt, it seems, merely speaks in sound bites. Illustration by Mike Keefe I don't know about you, but I want to see them seek to build their own ...
Inspiration is a cycle. To complete this cycle, it helps to understand the process of making something inspirational. In this video, Michael McMillan does just that. Premiere Senior Vice President, Brian Lord speaks with Michael about the making of his well circulated Pink Bat video. Check out the exclusive interview to learn more about Michael McMillan, and the creative process involved with his Pink Bat: Turning Problems Into Solutions video: Michael ...
Shark attack survivor visits Stony Brook University, films "Shark Week" segment for the Discovery Channel. Article from Patch.com, written by Christine Sampson. Krishna Thompson is an advocate for the welfare of the world's shark population, working with governmental agencies to stop the practice of "shark finning" and raise awareness of the shark's position in the food chain as an apex predator. It's perhaps an unusual role, given the fact that Thompson - who works on Wall Street ...
How do I stay competitive in this time of financial uncertainty?This is one of the many questions we are forced to ask ourselves in our current economic climate. In an exclusive interview, Michael Smallbone speaks with the groundbreaking artist and communicator, Erik Wahl. Erik discusses how he uses painting and performance as a catalyst to introduce his take on the creative process. How do I do more with less?Erik expresses the importance of utilizing creativity to ...
I was recently invited to share my perspective on why and how the CMO role has changed and where it is headed at a CMO conference before a diverse range of B2C and B2B CMOs. This topic interested me because I have been living the rapid transformation of the CMO and brand marketer my whole professional life at P&G, Coca-Cola, and Samsung. I suspect you've also been adapting to the accelerating pace given the seismic changes that are transforming marketing's roles, accountabilities, and expected ...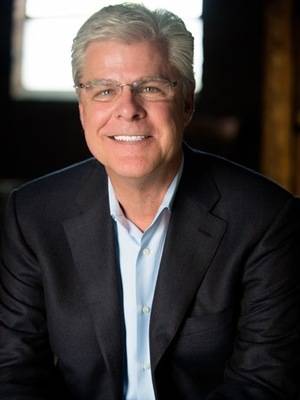 Premiere's Senior Vice President, Brian Lord, sat down at the Premiere Studio with Joe Calloway for an exclusive interview. Joe Calloway is a business author, performance consultant, and restaurant owner whose client list reads like a "Who's Who"; in business. From Saks Fifth Avenue and BMW to American Express and IBM, a wide range of companies depend on Joe for insight into today's marketplace. Joe is on the faculty of The Center for Professional Development at Belmont University, and is a ...