In this Skype interview with Ryan Giffen, Dr. Tony Wagner explains what changes should be made to educational practices in the 21st Century. Dr. Wagner's Biography: TONY WAGNER recently accepted a position as the first Innovation Education Fellow at the Technology & Entrepreneurship Center at Harvard. Prior to this, he was the founder and co-director of the Change Leadership Group at the Harvard Graduate School of Education for more than a decade. Tony consults widely to schools, ...
In a Skype interview with Brian Lord, leadership and motivational expert, Chester Elton discusses his principles for building high performance teams. Called the "apostle of appreciation," by the Globe and Mail, Canada's largest newspaper, and "creative and refreshing" by the New York Times, Chester Elton is co-author of several successful leadership books. The Carrot Principle by Simon & Schuster has been a New York Times and Wall Street Journal bestseller, and The 24-Carrot Manager ...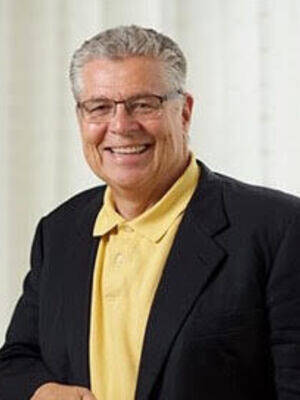 In a Skype interview with Shawn Hanks, author of The Pixar Way and The Disney Way: If Walt Ran Your Organization!, Bill Capodagli shares some of Walt Disney's most crucial business principals. Bill's Biography: With nearly three decades of management consulting and corporate research expertise, Bill Capodagli (pronounced Cap-o-die) co-authored one of Fortune magazine's "Best Business Books."; Bill is currently the most requested speaker on Walt Disney's success and leadership principles in ...
In a Studio Interview with Ryan Giffen, New York Times bestselling author, Andy Andrews discusses the importance of education in our lives. Andy's Biography: What could this one man possibly have to say that is important enough for the Commander of the Allied Air Forces to ask his help? Why did every senior leader the United States Air Force has in Europe and the Middle East recently assemble in one room-at one time-to listen? MORE For information on how to book Andy Andrews for your next event, ...
President Obama wants his dear friend Vlad the Russian not to worry about the details of how the American missile defense system in Europe will be designed and implemented. Once he gets re-elected, the president said, he'll have more "flexibility" to deal with Moscow's concern that the missile system, which is intended to guard Europe from attack by rogue nations like Iran, is a threat to Russia's strategic security. Obama obviously didn't want the American people or the rest of the world to hear what he ...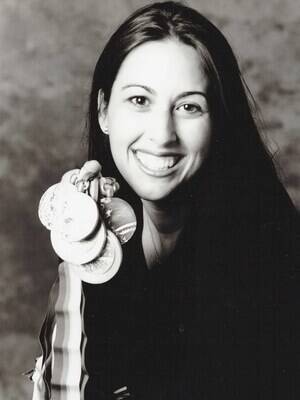 In a Skype Interview with Brian Lord, 4-time Olympic Gold Medalist, Janet Evans shares with us how she finds the balance between having a family, and making an Olympic comeback. Janet Evans is considered the greatest female distance swimmer of all time, and much to the world's delight, she's back in the water. Celebrating her 40th birthday and her comeback in the same year, Janet is currently training after taking off one of the longest competitive retirements on record. MORE For information on how ...
In a Studio Interview with Brian Lord, Olympic Figure Skating Legend, Scott Hamilton shares his tips on finding fortune in misfortune. Scott's Biography: Clearly one of the most sought after keynote speakers and most popular figure skating stars in the world today, Scott Hamilton is an Olympic Gold Medalist, Network TV skating commentator, actor, performer, producer, Emmy Award nominee, best-selling author, role model, humanitarian, philanthropist, and a cancer and brain tumor ...
The Miss Universe Organization haspartnered with Premiere Speakers Bureau - one of the world's leading speakers bureaus - to create the Miss Universe Speakers Bureau. We are the exclusive home to all current and previous title holders for event appearances and keynote presentations. We bring to your event attendees the talent, poise and beauty of the Miss Universe title holders while delivering to you unforgettable customer experience.Premiere's use of technology and integrated ...
In a Skype Interview with Brian Lord, Olympic "Miracle Team" member, Jim Craig shares his Gold Medal Strategies on team dynamics, leadership, motivation. Jim's Biography: Jim Craig has been called the backbone of a team that accomplished one of the most extraordinary and memorable sports victories of all time. He went on to play professionally and transitioned to tremendous and ongoing success in the business world. MORE For information on how to book Jim Craig ...
In a Skype Interview with Ryan Giffen, Scott Steinberg discusses the importance of embracing technology in the classroom. Scott has a free book series called "The Modern Parent's Guide" that is now available for download. Scott's Biography: One of today's best-known strategic consultants, keynote speakers and expert witnesses, over one billion people have turned to technology and business expert Scott Steinberg for insight into all things electronic. MORE For ...