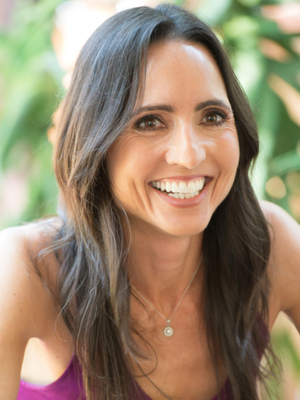 Several months ago I received an email from an author named S.J. (That is a purposefully androgynous pen name.) S.J. was doing a blog tour to help promote the launch of his/her first novel and wanted to know if I would consider letting him/her do a guest post on my personal website. I'd never had anyone do a guest post, but S.J. mentioned that he/she had read all my books, so I wanted to help. Why wouldn't I? S.J. had supported me, so I wanted to support S.J. in return. (S.J. is also a ...
Shy of becoming leader of the free world, winning a Nobel Prize is one of the greatest achievements imaginable. The prestige, economic rewards, and permanent place in history are the stuff dreams are made of. Millions of scientists, artists, and humanitarians devote their life's work to chasing this highly coveted award. But not Bob Dylan. Last week, Dylan was awarded the Nobel Prize in Literature, an extremely rare recognition. In fact, he's the first musician to ever win the award and now joins the ranks of ...
A year ago today, on October 18th 2015, I faced my 100th fear at a TEDx stage. This has proved to be one of the best decisions of my life. When my project,100 Days Without Fear, wentviralsomething really exciting happened. I got the attention of a well known global brand that its concept was very much aligned to what I was doing. The brand offered to sponsor my 100th fear in exchange for money and of course, the exposure it would've generated. Suddenly, I had BBDO, one of the ...
It's going to happen. On your conquest through life, others are going to lie about you, stab you in the back, confuse your motives, and misinterpret your intentions. They are going to over react, blame you, say mean things about you - to everyone around you. They're going to shout, point fingers, lie, scream, and accuse you of things that are just not true. And you're going to feel betrayed, indignant, and full of righteous rage. Which is going to make you do the wrong thing. You're ...
You have a work flight. After rising early and fighting through the joys of rush-hour traffic, you're treated to an especially long TSA line. You catch some emails while you wait in security and then again as you're delayed 85 minutes at the gate. You'd planned to go through your presentation during the flight, but, as luck would have it, you are the beneficiary of the flying trifecta: the cougher, the chatter, AND the seat-kicking child. How frustrating! If you're like those of us who ...
"Where is Columbus?"; the young male athlete said, looking at his coach. "Who?"; responded his coach, baffled by who Columbus was and why all these guys were asking about him. "You know, that girl who came in and talked to us. Where she at? She coming back?"; The coach was confused by the bizarre nickname but he knew exactly who he was talking about. "Oh. You mean, Alexis. No, she already took a flight home. But why are y'all calling her Columbus?"; Coach asked. The athlete laughed, ...
North Carolina Wildlife Resources Commission officers search by boat over a submerged road for those in need of rescue as river waters rise dangerously after Hurricane Matthew hit the state, in Lumberton, North Carolina on Oct. 10, 2016. Photo by Jonathan Drake/Reuters In democracies, elections are supposed to capture the will of the people. But what if a seemingly irrelevant factor like weather could determine the outcomes of major elections and referenda? This ...
As the new school year begins, more than a few children are struggling with first day jitters. Some may go so far as to dig in their heels, refusing to even get on the bus when the dreaded day arrives, leading to escalating punishments and bribes from Mom and Dad. One parent may threaten, "If you don't get on the bus this minute, young man, you're going to be grounded for a month!"; while another offers cash if their youngster will just cooperate. Some kids are simply playing their ...
When I started my first company many years ago, I met with a local bank to explore a business loan. I had no idea what I was doing and could have easily been dismissed by the mid-level banker I visited. But instead of a cold rejection, Jennifer was warm and gracious. She extolled the benefits of her bank as if they were her own and took the time to forge a solid relationship, even though there was no way I'd qualify for a loan at that time. I left the meeting liking the bank, but loving this up-and-comer. She didn't behave ...
World Domination Summit Without even noticing it, many of our actions are dictated by others' expectations. By paying close attention to the behavior of people around me, I realized that our needs not only motivate us likeAbraham Maslow once said, but they also limit us. They limit our growth, our potential, our authenticity. In efforts to satisfy our socio-psychological needs,we are limiting ourselves in countless ways. After finishing my project,100 Days Without Fear, I've dedicated my life ...