Believing that people should be more intentional with recognizing the significant people in their lives, author Andy Andrews has launched The Noticer Project, "a worldwide movement to 'notice' the five most influential people in your life."
"It is a movement to encourage us to step outside our...
---
Bob Rosner has some strange advice for job seekers. The founder of Workplace911.com offered guidance to those who are looking for work in a tough market, and some of it is a bit unexpected.
What's his strange advice? Watch below:
Bob Rosner is an employee retention expert and regular CNBC...
---
Ben Stein is feeling good. He told Fox News Channels' Chris Wallace that "there are hopeful signs" for our economy. He also said that there are signs that the stimulus package is working. "This economy is far from dead," he said.
Although he takes issue with some of President Obama's economic...
---

Chester Elton, co-author of The Carrot Principle, met with the Premiere staff earlier today to talk about his book and philosophy toward management.
The Carrot Principle, which Elton wrote with Adrian Gostick, is about how managers can and should create "carrot cultures" in which employees are...
---

The New York Times recently ran a front-page feature on the rising popularity of Fox News Channel's Glenn Beck. Just three months after moving from CNN, Beck's show regularly draws 2.3 million viewers. Much of this, the Gray Lady alleges, is a result of Beck's ability to tap into the populist...
---
Steve 'The Woz' Wozniak was voted off of ABC's Dancing With The Star last night, along with fellow contestant and Playboy model Holly Madison.
Wozniak, who co-founded Apple with Steve Jobs, said that performing on the show made him feel like "the luckiest person in the world."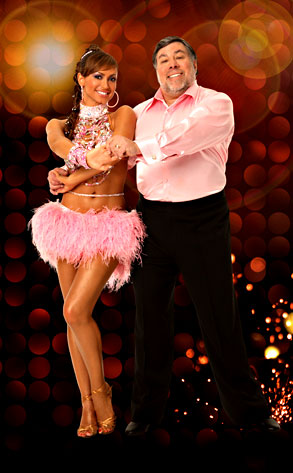 With his dancing days...
---
Laura Ingraham doesn't think that neither the Republicans nor the Democrats are presenting the right solutions to fight the recession. So what's her solution? She tells Bill O'Reilly in the video below:
Laura Ingraham is available to speak at your next event. For information on how to book her,...
---
Andy Andrews' incredible rags to riches story was featured on CNN.
Watch the video for his inspiring story:
Embedded video from <a href="http://www.cnn.com/video" mce_href="http://www.cnn.com/video">CNN Video</a>
Andy Andrews is available...
---
Keni Thomas, an army ranger involved in the Black Hawk Down mission, helped to honor his own at a Houston event honoring American troops. In addition to his works as a leadership and motivational speaker, Thomas is a country music artist, and he was featured on a Houston Fox News affiliate for...
---
The following is excerpted from Bob Rosner's CNBC.com article:
Didn't they used to say that bad news came in 3's? Today if feels like it's coming in 3,000's. Jeez, I can't remember the last good news that I've heard about my portfolio, the economy, the workplace, world events, etc. Ouch!
Which...
---