Zipping around the globe, I often find myself in the back of a taxi or an Uber. I used to painfully ruminate in frustration – sitting in traffic is a total waste of time, after all. But a few months back, I decided to look up from my mobile phone and strike up a conversation with my driver. What began as a distraction from the mundane became a powerful and enriching experience. I discovered that Ismail, who grew up in Bosnia, came to this country 19 years ago. He told me about his life, loves, and losses. I learned ...
Michael Osacky is a 2002 graduate of the College of Agricultural, Consumer and Environmental Sciences. With a degree in commodity, food, and textile marketing, what led him to become a certified vintage sports memorabilia appraiser and writer? On Wednesday, Oct. 5 from 6:30 to 8 p.m., Osacky will be at theChampaign Public Libraryto discuss the vintage sports memorabilia industry. Afterward, he will provide a free verbal appraisal to all attendees who bring in their vintage ...
"It's impressions about blindness that are far more threatening to blind people than the blindness itself.Think for a moment about your own impressions of blindness. Think about your reactions when I first came onto the stage, or the prospect of your own blindness, or a loved one going blind. The terror is incomprehensible to most of us, because blindness is thought to epitomize ignorance and unawareness,hapless exposure to the ravages of the dark unknown. How poetic."; ...
Brian Noonan (in for Nick Digilio) welcomes Michael Osacky ofBaseball In The Atticwho appraises listener's memorabilia on the air! Source: WGN Radio Want to bring Michael to your next event? Let us know here. We'd love to help make it happen!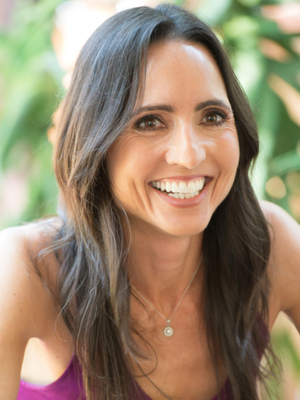 In one of myprevious writing tips, I discussed how distracting overusing certain gestures can be for your readers. The same can be said for overusing uncommon adjectives. I recently finished a book in which the main character was described as "astonished"; so frequently that I finally stopped reading and (once again) did a search on my Kindle to see just how many times the word had been used. The tally? Fifteen. Now I realize that fifteen is hardly an exorbitant figure, but while "astonished"; is a great ...
Corporate reputations and brands are not the same things, and it's important to understand the difference. Reputations are the result of what people know about a business based on their judgements of its performance, gleaned through buying stuff, working there, owning stock, etc. It's the present value stakeholders assign to the meaning, believability and reliability of a company's future performance. Brand is what a business has promised, either in performance or associated ...
As a futurist, I've attended thousands of events over the years. Some good, some bad--yet ironically, despite the fact that most meetings are focused on innovation, the basic format of the conference is relatively unchanged. But what if we took a more disruptive, data-driven approach? Data is a curious thing. As consumers, we have an inkling that our daily activities--what we buy, what we do, and where we go--are analyzed and acted upon. But somehow, when it comes to wrangling a herd of humans into a room, we ...
Hack 1: Send a Pre-Survey Everyone surveys afterward, but by then it's too late! Learn what people want before they come. In fact, at Zappos Insights we found that participants actually get more out of an event when they think in advance about what they want to get out of it. And they show up excited! Consider questions such as: What would make this an amazing experience? What are you most interested in learning? What was your favorite part of the last conference you attended? What do ...
This morning I googled "hope,";looking for the perfect image to accompany this post.Instead, I found myriad counterfeit hope-bearers - everything from pictures of stone angels to psychological diagrams to the well-intended"trust yourself"; types of inspo statements that are so ubiquitous today, particularly in recovery circles. Well intended, but not helpful.Not hopeful either. "Ifyou rest your hope in anything other than Jesus' return,"; my pastor said this Sunday, "you will ...
In working with family-owned businesses for several years now, I've seen one pattern of relating that consistently doesn't work over the long term. In many families there is a mantra that dictates the family members' behavior, and that can carry over to the business as well. It is: "Now let's all just get along."; While the "just get along"; message sometimes is promoted by the patriarch, it is more often a core value for the matriarch. The focus on ...