Leaders frequently hearProverbs 29:18 quoted: "without a vision the people perish."
Less often considered: without people, the vision perishes.
Any vision is accomplished through the efforts of those you lead. That means the vision needs to be understood,not at an abstract level, but at a practical...
---
Having run New York City's public school system for eight years under Mayor Michael Bloomberg, I am often asked, "If you could wave a wand and change one thing, what would it be?"
This isn't an easy question. Lots of things need changing.
For example, giving far more school choices to families,...
---
---
We have become a nation charmed by offers that something might be free. Especially when it comes to credit.
Let's look at the offers many consumers will receive as they shop for the holidays. Professionals call these promotions "deferred interest plans." But more commonly the advertising may say...
---
There's little question that top management at leading business and government organizations now understand the need to invest in IT security.
Whether it's the noted credit card breaches at retailers such as Home Depot and Target, or the malware attack on 30,000 computers in 2012 at the Saudi oil...
---
Last Friday, Uber Vice President Emir Michael reportedly suggested a way of stifling the company's critics that would violate the most basic standards of business ethics. For those who missed the story, Buzzfeed reported that Michael had suggested "hiring a team of opposition researchers to dig...
---
Your fears are a smokescreen. They arelike ghosts that keep you from being your best.It's OK to be afraid. Everyone is afraid! What'snot OK is to let your fear get the best of you.Successful people have learned to act in spiteof their fear. And that's what courage is -acting in spite of your...
---
RTVI asked Tonya to look at the body language of Obama and Putin recently. They translated her analysis into Russian which is quite fascinating to watch.
For information on how to book Tonya Reiman for your next event, vistPremiereSpeakers.com/Tonya_Reiman.
---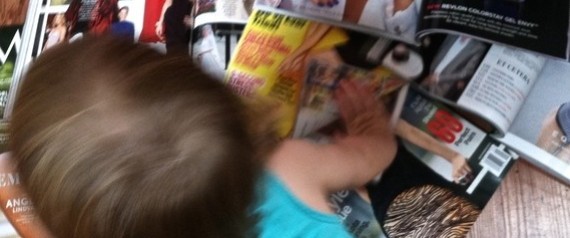 ---
The Time Warner customer service agent told me the store would open at 8:30 a.m. When I arrived at 8:40 a.m. with my toddler in hand, only to find the doors locked until 9 a.m., I panicked.
Toddlers do not wait patiently. Especially not for 20 minutes outside of closed strip malls. Normally I have...
---
Written by Bethany Blankley
This week, Gov. Mike Huckabee, along with David Lane of the American Renewal Project, hosted a tour with roughly 100 ministers and faith leaders to follow the steps of three world leaders who greatly influenced world history for the better, with the hopes that these...
---