I defy your algorithms, Silicon Valley. I eat at Cracker Barrel and I wear Jimmy Choo shoes. OK, not simultaneously, but after a week of cocktail parties in D.C., killing my feet in 4-inch heels, nothing beats changing into tennis shoes and jeans to enjoy some Southern comfort: fried okra,...
---
Pure and simple, politics of any form is about power. Bullying—from verbal abuse and demeaning commentary to sexual advances—is a power play, enacted to diminish others, to strip them of their power and reduce the value of their work. The effect is compounded, though, in our...
---
Depending on the year, condition and, of course, the player, some baseball cards could be worth thousands of dollars.
Getty Images
Q: I was going through my old baseball card collection and wanted to give some of the more valuable cards to my nephew as a gift. What's been happening to the...
---
If you want a blank stare from a convenience store operator, ask if they have any baseball cards.
"Baseball cards? Not anymore," they say.
In fact, employees at Baseball Card Clubhouse on S. Dale Mabry Hwy. believes they are the only baseball card store in Tampa, saying there may be...
---
SCHOOL ADMINISTRATORS WHO are familiar with my work probably associate me with former District of Columbia Schools Chancellor Michelle Rhee, the untraditional school leader whose career I chronicled for the PBS NewsHour and Frontline.

But in my 41 years of covering public education, I...
---
I have a huge extended family. It consists of 130 7th graders. We don't sit around a dinning room table and eat turkey together. That kind of meal makes tummy full. We sit around student tables and take in love and acceptance from each other everyday. That kind of meal makes our...
---
Congrats to Darryl Adams on making CoSN/EdScoop's Exclusive List of Innovators and Innovations that has changed Education over the last 25 years!
CoSN and EdScoop announce the creation of a K-12 EdTech Time Capsule — and the people, products and trends the edtech community voted to...
---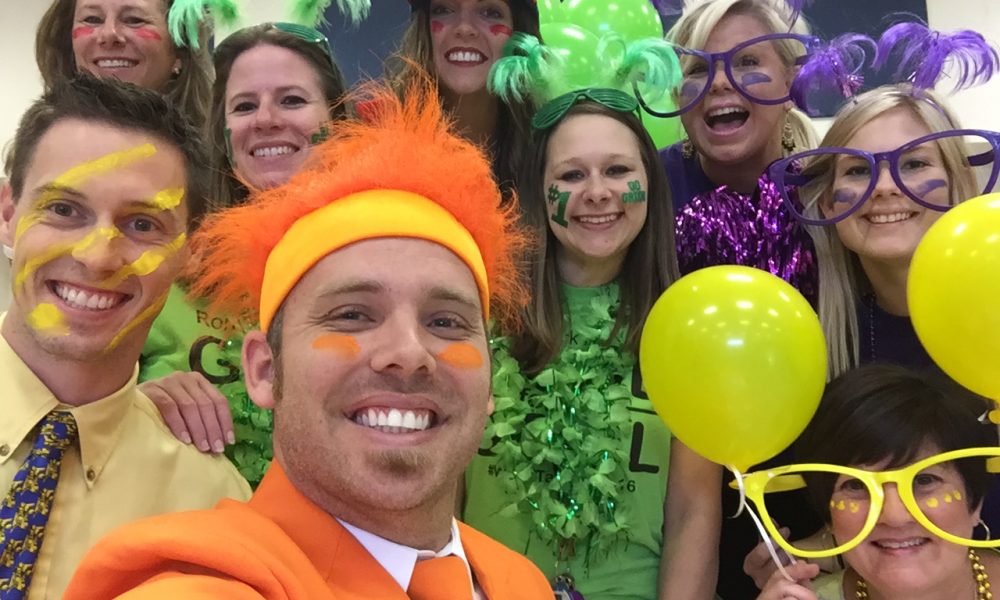 Today we'd like to introduce you to Todd Nesloney.
After forming a friendship over social media, Todd and Adam finally met face to face at the National Association of Elementary School Principals (NAESP) Conference in Long Beach, California in July of 2015.
After forming a friendship through...
---
STRATFORD — When Col. Mark Tillman was the personal air chauffeur of President George W. Bush, he would often get unexpected, sometimes unusual assignments. Such was the case right about this time 14 years ago.
As the pilot and commander of Air Force One, Tillman was asked — well, no...
---
Did you ever read the Table of Contents in a book and start hyperventilating because you'ew overwhelmed by the amount of material listed? I did! As I scanned the Table of Contents in Teaching Kids to Thrive: Essential Skills for Success, I was immediately interested…and...
---