Inky Johnson
Tragedy to Triumph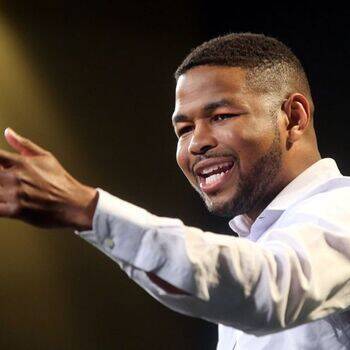 Featured Motivation Speaker
Inky Johnson
Tragedy to Triumph
About Inky Johnson
September 9, 2006. It started as a normal college football game in Neyland Stadium. If anything, the event was an afterthought, dropped into the schedule at the last minute.
For Inky Johnson, though, the game changed everything. A routine tackle turned into a life-threatening injury, and nothing has been normal for Inky ever since. Not with a paralyzed right arm. Not with daily pain. Not with constant physical challenges.
His dream had always been to play professional sports. You might ...
More Featured Motivation Speakers View All Speakers who specialize in motivating an audience. From inspirational stories of overcoming adversity, to iconic speakers sharing their life lessons. Attendees will be sure to walk away with a new perspective.