Premiere Exclusive
Taya Kyle
NYT Best-selling author of American Wife and Widow of Navy SEAL Chris Kyle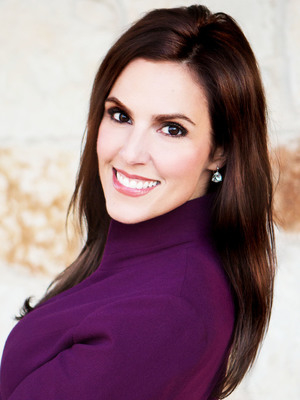 Premiere Exclusive
Taya Kyle
NYT Best-selling author of American Wife and Widow of Navy SEAL Chris Kyle
Travels From
Dallas, TX, US
About Taya Kyle
Taya Kyle is the widow of late U.S. Navy SEAL sniper Chris Kyle. She was played by Sienna Miller in the Academy Award-winning film American Sniper directed by Clint Eastwood, starring Bradley Cooper. She is the author of New York Times bestselling book American Wife. With humor and vulnerability, Taya recounts the tremendous highs and lows in her unpredictable life as the wife and now widow of an American hero. Her new book, American Spirit, debuts on April 2nd. Taya and co-author Jim DeFelice, ...
Faith, Family and Freedom
Taya Kyle shares her powerful story of love, war, faith and renewal. The theme resonates with more than just service members and patriots. Taya believes every person alive seeks love and faith in something. ...
The Ripple Effect
Utilizing the "Pay it Forward" idea, Taya Kyle believes the Ripple Effect is a powerful thing. One small act of kindness can mean the world to another individual. It can also start a movement, spreading hope ...
We are in awe of Taya Kyle. She is both an extremely talented speaker, and a warm and genuine person. She wove her experiences with those of our audience and the clients we serve flawlessly and seemingly effortlessly. We are hearing only glowing reviews, with no caveats. This was our 23rd annual event with a guest speaker, and we are repeatedly hearing the words "best ever"
Theresa Riel - YWCA Yakima
WOW! AMAZING! FANTASTIC! BEST EVER! These are just some of the praises we have heard about Taya yesterday. Blew It Out of the WATER! Not only was her speech on target and inspiring, Taya was so gracious and down to earth. One of the most personable speakers we have had.
United Way
2 speaker reviews View All
Taya Kylerecently made an appearance on the Fox News Channel and we loved what she had to say on the issue of whether or not retired military personnel should be allowed to voice their political convictions on platforms such as the DNC/RNC. Brian Kilmeade started by asking Taya "What's ...
Taya Kylehas persevered through one of the most difficult situations one could face: losing a loved one. In 2013, her husbandU.S. Navy Seal Chris Kylewas tragically shot and killed by a U.S. Marine Corps veteran while at a gun range Chris had taken him to in order to help with PTSD. Taya has grieved deeply yet ...