Premiere Exclusive
Taya Kyle
NYT Best-selling author of American Wife and Widow of Navy SEAL Chris Kyle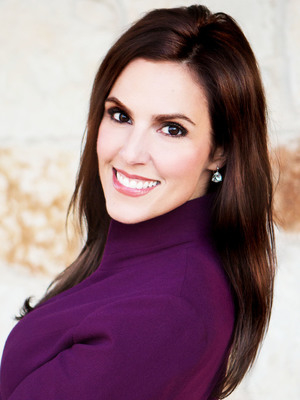 Premiere Exclusive
Taya Kyle
NYT Best-selling author of American Wife and Widow of Navy SEAL Chris Kyle
Travels From
Dallas, TX, US
About Taya Kyle
Taya Kyle was unexpectedly thrust into the spotlight through her marriage to the late, great American Sniper, Chris Kyle.
Being linked by marriage to one of the most hardened Navy SEALs America has ever known; holding down the home fort while Chris did four tours in a war theater played out on our news screens and becoming immortalized in print and Clint Eastwood's Academy Award-winning movie, American Sniper builds a rare internal resilience.
Then, to have your world crumble when the love of your ...
Faith, Family and Freedom
Taya Kyle shares her powerful story of love, war, faith and renewal. The theme resonates with more than just service members and patriots. Taya believes every person alive seeks love and faith in something. ...
The Ripple Effect
Utilizing the "Pay it Forward" idea, Taya Kyle believes the Ripple Effect is a powerful thing. One small act of kindness can mean the world to another individual. It can also start a movement, spreading hope ...
We are in awe of Taya Kyle. She is both an extremely talented speaker, and a warm and genuine person. She wove her experiences with those of our audience and the clients we serve flawlessly and seemingly effortlessly. We are hearing only glowing reviews, with no caveats. This was our 23rd annual event with a guest speaker, and we are repeatedly hearing the words "best ever"
Theresa Riel - YWCA Yakima
WOW! AMAZING! FANTASTIC! BEST EVER! These are just some of the praises we have heard about Taya yesterday. Blew It Out of the WATER! Not only was her speech on target and inspiring, Taya was so gracious and down to earth. One of the most personable speakers we have had.
United Way
I had the great honor of hearing you speak then meet and take a photo with you this evening in Texas. You made this my very favorite event so far and this was my fifth year to attend.
Your love story with your husband was so amazing, how he gave so much to our Country but how you and your children gave so much too and still are. I read books about Chris years ago but the one I was most touched by was the one that had Chris's view and then your view. You were so open with what you shared it was so meaningful and touching.
4 speaker reviews for Taya Kyle View All
Taya Kylerecently made an appearance on the Fox News Channel and we loved what she had to say on the issue of whether or not retired military personnel should be allowed to voice their political ...
Taya Kylehas persevered through one of the most difficult situations one could face: losing a loved one. In 2013, her husbandU.S. Navy Seal Chris Kylewas tragically shot and killed by a U.S. Marine Corps veteran while at a gun ...