By Natalia Rietveld
Hamish Brewer is not your typical principal and his unruly approach is yielding academic excellence from the most unlikely places.
Born and raised in Auckland, Hamish moved to America in 2003 as part of a teaching cultural exchange programme, after backpacking...
---
Teachers have to create experiences to show that African ancestral heritage doesn't reflect only poverty and pain.
Recently, Ron Clark Academy (RCA) students went viral celebrating a trip to view Black Panther. Our students' energy reflects culturally relevant teaching and...
---
If there's one thing I've learned, to depth of my core, about being in education, it's how deeply we get connected to our students and how much of what goes in their little lives, affect ours.
When I was deciding what I wanted to do with my life and the career path I wanted...
---

INTRODUCTION
My name is Dr. Stephen Peters and I am a member of the 1980 Class of Ubiquity at Hampton University (though my official graduation date was May 1981). I played basketball for three-and-a-half years at Hampton (#10 Pete Peters).
After graduating from Hampton, I realized the network of...
---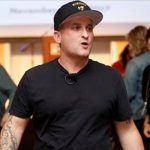 When the name Hamish Brewer is mentioned, a number of words come to mind; relentless, innovative, maverick and loyal. Hamish Brewer is a visionary unfazed by conventional leadership and educational practices and theories, which leads him to push boundaries and challenge archaic...
---
Leadership in Education
Rick was going through his Twitter feed and found the hashtag #leadupchat which lead him to his guest through his hashtag #KidsDeserveIt. Rick contacted Mike Stephens, to hunt down Todd Nesloney, creator of the hashtag and movement for this very...
---
by Scott Stump / Feb.07.2018 / 8:16 AM ET / Source: TODAY
The dream of the Jamaican bobsled team began with a makeshift sled, a sun-baked concrete track and a distant hope of qualifying for the 1988 Olympics.
"I remember saying to myself, 'Nobody could ever...
---
Tickets to see the highly anticipated film Black Panther are very hard to come by even star Lupita Nyong'o couldn't nab opening night tickets and she's starring in it.
So when students at Ron Clark Academy in Atlanta found out they were going to see the film, they erupted into dancing to an...
---
New Book – THE BUSINESS ETIQUETTE BIBLE – Delivers New Rules for Communicating, Marketing, and Working in the Connected and Online Age
Bestselling Author Reinvents Workplace with Definitive Guide to Professional Communications, Public Relations, Leadership, Marketing,...
---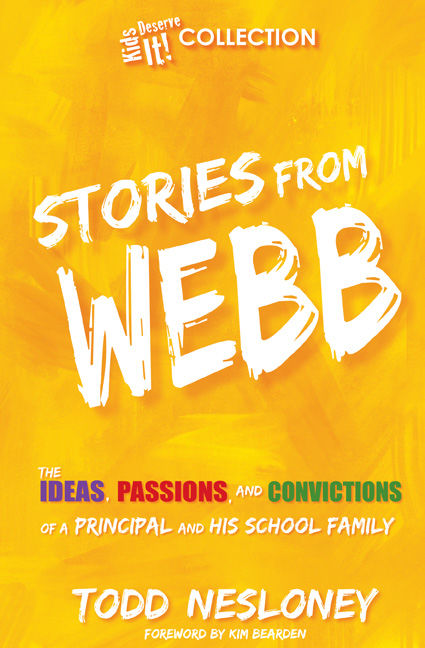 Texas A&M graduate Todd Nesloney, who has served as principal at Webb Elementary for four years, didn't just get book contributions from teachers, but also the school librarian, secretary, school nurse and others in the educational system....
---