Lisa Bodell
Founder & CEO of FutureThink Bestselling Author of Kill the Company & Why Simple Wins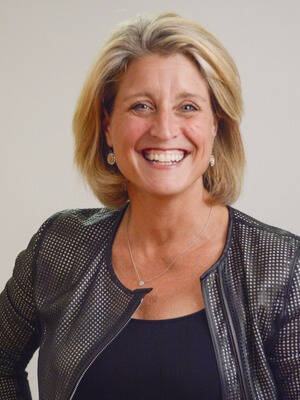 Lisa Bodell
Founder & CEO of FutureThink Bestselling Author of Kill the Company & Why Simple Wins
Expertise
Travels From
New York, NY, US
About Lisa Bodell
Lisa Bodell is a global leader on behavior change, whose skill-building firm has transformed hundreds of thousands of employees from Fortune 500 companies by showing them how to Eliminate the Complexity that holds them back and Get to the Work That Matters.
Her talks offer a roadmap to eradicate the workplace complexity that is killing organizations' ability to be agile, fast and innovative. In order to experience this trifecta of competitive advantage, organizations must embrace simplicity as a ...
Lisa has the winning combination you look for in a keynote speaker. She is insightful, engaging and energetic. She was the top rated speaker at two Google events and inspired our audience to start an innovation revolution.
Meredith Cherwony, Marketing Manager - Think Events at Google
Lisa's message is incredibly relevant and compelling. I find her work to be thought-provoking, challenging and necessary given today's complex and ever-changing business environment.
Camille Mirshokrai, Global Managing Director - Accenture
Lisa Bodell is one of the most outstanding presenters I have ever seen. She passionately delivers well-articulated messages that engage the audience and encourage action on the part of the listener.
Duncan Niederauer, CEO - NYSE Euronext
Lisa captivated the audience with insightful and well-articulated thoughts about technologies and trends that could transform our industry. . . . she energized people to be more proactive about shaping our future business environment.
Wendy Mayer, Vice President - Worldwide Innovation at Pfizer
Lisa's presentation included excellent examples and energizing exercises that brought innovation to life. She got us to look at our business with new eyes.
Joan P. Lawrence-Ross, Chief Learning Officer - AXA Equitable
Lisa's message will not only open your eyes to what's happening in our world, but will also provide you the tools to be able to take action . . . Her energy is contagious.
Carlos Dominguez, SVP Office of Chairman and CEO - Cisco Systems
13 speaker reviews for Lisa Bodell View All