Premiere Exclusive
Kurt Warner
Two-time NFL MVP and Super Bowl Champion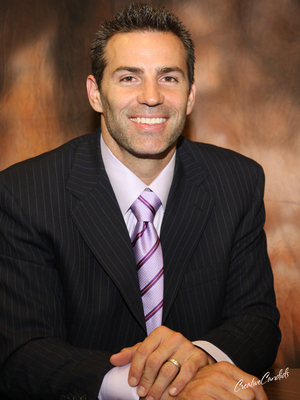 Kurt Warner
Two-time NFL MVP and Super Bowl Champion
Expertise
Travels From
Phoenix, AZ, US
About Kurt Warner
While the football narrative of NFL quarterback Kurt Warner reads like a rags-to-riches Hollywood script, it is the story of a man filled with dignity, class and undeniable faith that captured the imagination of the sports world and beyond. Warner continually beat the odds to quarterback two perennial doormat franchises to the Super Bowl and etched his name in the NFL record books along the way.
The first chapter of Warner's tale was written in 1999 when he defied logic by emerging from obscurity ...
"[Our 2003 Good Friday Prayer Breakfast] was sold out at 1,132 and became the spring board for our last two. People still comment on the message, the sincerity in your voice and down-to-earth style of speaking.
Bob Klaus, Executive Director - Good Friday Prayer Breakfast
Kurt is the kind of role model we wish all kids and adults, would emulate. While his professional achievements alone are outstanding, Kurt's passion for helping others motivated everyone in the room, evidenced by the positive feedback we received
Mary K. FitzGerald, Chief Operating Officer - Pop Warner Little Scholars
Kurt was a crowd pleaser. In between speaking, Kurt's testimony of both his football career, family life and walk with Christ was a motivation to all. His stories included family dynamics, personal struggles and Biblical scripture he had studied.
Renee Smith, Iowa Branch Coordinator - Basket of Hope
3 speaker reviews for Kurt Warner View All
Kurt Warner Blog View All
Two-time NFL MVP Kurt Warner was recently honored by the Iowa Barnstormers, Warner's pre-NFL arena football team, with the retiring of his jersey. Warner played for the Barnstormers from 1995 to 1997 before going ...
After 12 years as one of the NFL's leading quarterbacks, Kurt Warner announced his retirement on Friday afternoon. "It's been an amazing ride," the 38-year-old Warner said. "I don't think I could have dreamt it would have ...
Kurt Warner was recently a guest on The Ellen DeGeneres Show. He told Ellen about how his family always picks up the tab for a random family when they go out to dinner. Video of his appearance is available on Ellen's ...