U.S. National Amputee Soccer Team Brings Home First 'Top Three' Finish!
Congratulations to Josh Sundquist and the U.S. National Amputee Soccer Team on bringing home the third place trophy from the Costa Rica Cup! This win makes the first ever top-three international finish for the United States! Josh and the team trained ridiculously hard in preparation for this well-deserved victory. CNN featured Josh in their 'CNN Heroes' series in which he spoke about hoping to play soccer again in the future- something he thought he'd never be able to do again. We are thrilled to see this hope become a reality in Josh's life because of his unwavering desire to challenge the status quo.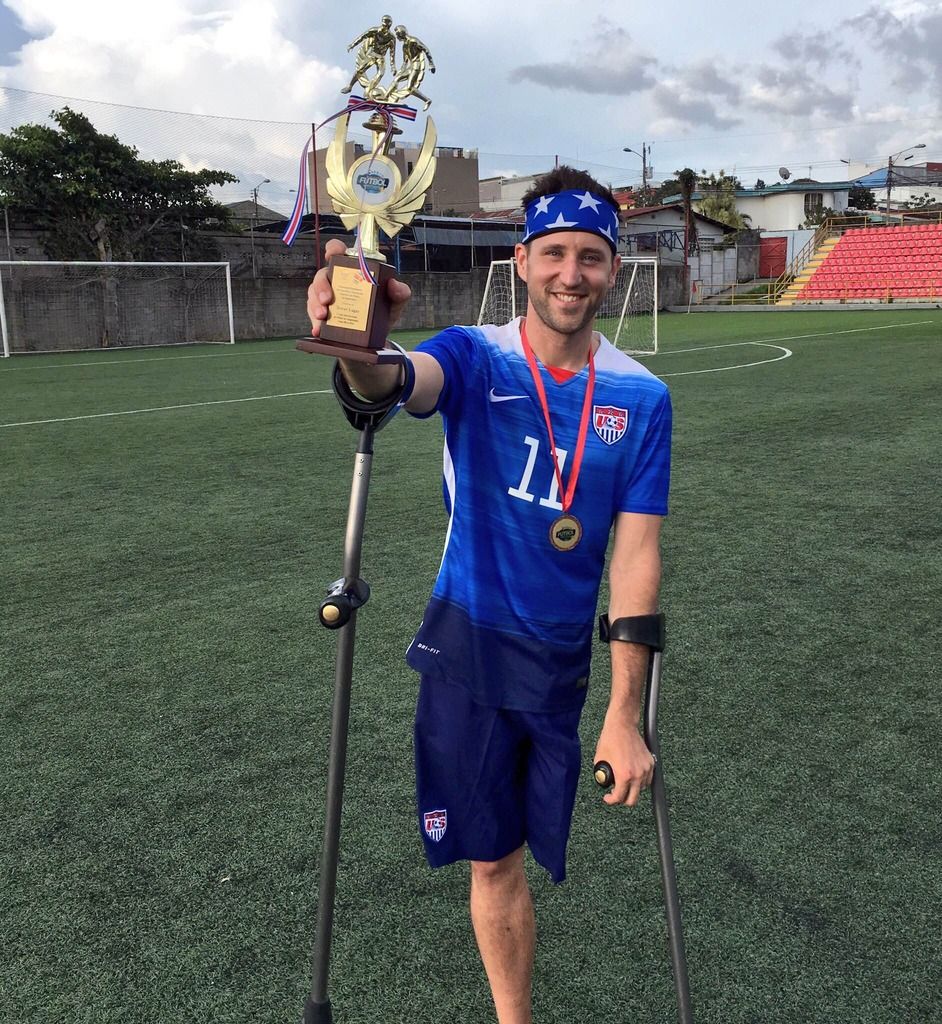 (photo: Carl Calabria)
(photo: CNN)
---

"Ten years ago CNN Heroes took this photo to symbolize how I couldn't play soccer anymore because I had lost my leg. But now there's a thing called the U.S. Amputee Soccer Team. And I have the honor of being on it."

---
(photo: Carl Calabria)
---
Source: Josh Sundquist
Want to bring Josh to your next event? Let us know here. We'd love to help make it happen!