"Finding the Happy in Homeless" I bounced up the stairs of the two-star Budget Suites, excited to sleep in a bed for the first time in weeks. My family had been in transition for most of my childhood. We moved multiple times, and I attended multiple elementary schools (at times, switching teachers and towns two to three times a school year). Upon making new friends, I would inevitably face a daunting question: "Why does your family move so ...
I used to believe contentment was something that you were either born with or without. And it wasn't until I became a stay-at-home mom that I realized that was not the case whatsoever. No book, no story of overcoming strength from a well-seasoned mom friend, nor any unsolicited advice from my mother could prepare me for the day I first felt overlooked, undervalued and down-right forgotten. Like many other women and moms before me, I had chosen to place many of my own dreams ...
LITTLE ROCK, Ark. - The third installment of "God's Not Dead" will hit theaters in March 2018 and during a visit to the set earlier this week The Christian Post learned about the film's new plot and the actors who will take part in the popular franchise. With its release date set for March 30, 2018, Christian Entertainment company Pure Flix is taking a different approach in "God's Not Dead: Light in Darkness." Part one and two took place in a classroom ...
Our faith is perhaps most visible and most compelling to a watching world when people are in need. In 260 AD, amidst the height of a deadly plague that inspired a frenzied mass exodus of people from Athens, Christians became known as the people who rushed back to the infected city to care for the sick and dying who had been left behind. Dionysius, the first Bishop of Athens, noted this remarkable, unexplainable choice to runtowardthe dying at the cost of their very lives. He wrote, "Most of our brother ...
Twenty years ago, I graduated from college with a passion to work with a global organization in microenterprise development. Willing to go anywhere and do anything, I enthusiastically sent my resume to every organization I could find engaged in this sector. I eagerly waited for a response… and waited, and then waited some more as my impending graduation loomed large. At long last, I received a letter (the sole response I received from the scores of organizations I'd written!), but it wasn't the response I ...
Subscribe iTunes|Google Play|SoundCloud|Stitcher Show Notes Is having fun in your marriage extra or essential? Busyness, kids, exhaustion… There's a lot that gets in the way of having fun in marriage. Plus, marriage is serious business! Is having fun even that essential? Or is it just an 'extra'? Join us as we dive into this question! The Tension: We all want to have fun in our marriage, but there are a lot of 'fun barriers' Busyness Seriousness Children ...
I have spent thousands of hours of my life held hostage by worry about friendships with women. I have over-analyzed, ranted, and kept my husband awake as I rehashed interactions with women I care about-mining our conversations for minute details and trying to make sense of who was wrong and whether or not I needed to apologize or if I was justified in feeling so upset. I have worried just as much about misunderstandings with women I didn't even know on a first name basis. I have ...
"You don't get it mom. Kids can be cruel."; It's what my 8 year old son told me from the bathtub where I was treating his head for lice. His eyes were red from all the crying after he saw his new buzz cut for the first time. We'd shorn him.Because of the lice. I thought he looked handsome. But without all that thick hair his eyes stood bleakly out in his face as he sat in the tub and told me how worried he was about being teased. "Kids can be cruel, mom."; We're only half ...
I'm tired and she's tired. And she's been weeping with frustration, her face a smudge of red cheeks and snotty trails. I go down on my knees beside her little, chubby legs. They're curving over the edge of her green froggy potty stool and she is glaring hot blue eyes into my face. I reach for her and she swats at me and doesn't want the comfort I know she wants. I gently take her hands and pull her up. Her tender self all frustration and sweat and nakedness melting into me. I cup her with my arms ...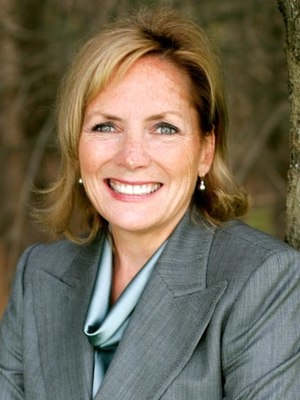 1. Know how to encourage your son.One fault is babying and spoiling him. But another is being so harsh that you lose communication with your son and destroy his sense of self-worth. We'll look at how to strike the right balance. 2. Understand what your boys need.Guess what? It's not another computer game; it's you. We'll look at how to get the most of your time with your son. 3. Recognize that boys were made for the outdoors.Boys love being outside. A healthy boy needs that sense of ...