Motivation and sales strategist Chip Eichelberger recently met with Premiere Speakers Bureau's agent team for their quarterly training meeting. Eichelberger spoke about getting "switched on";, his term for living and working with purpose, direction and passion. A resident of Knoxville, Tenn., Eichelberger traveled to Premiere's office in nearby Nashville for lunch with the staff shortly before Christmas. Eichelberger is a full-time speaker who specializes in closing sessions a business and ...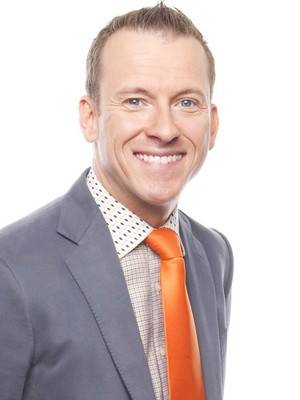 Students, teachers and administrators at the Ron Clark Academy received an unexpected Christmas present this year. A few days before Christmas, Ron Clark, the founder of the innovative school in inner-city Atlanta, received a note from Oprah Winfrey. Included in the note was a check for $365,000.Many of the school's students come from low-income homes, and the school finds private donors to pay for most of students' $14,000 annual tuition. Winfrey's donation is the equivalent of a full year's tuition ...
The following was originally posted on Ruben Gonzalez's blog: The thought processes that help you get to the Olympics are the same thought processes that will help you succeed in business and in life. Successful people in all walks of life think big, focus on the possibilities, and take consistent bold action towards their objectives. When I decided to come out of a six year break to try to qualify for the 2010 Vancouver Winter Olympics at the age of 47, most people I talked to were sharply divided into two ...
The following was originally posted on Ruben Gonzalez's blog: What are you willing to do to reach your goals? All you need to do is whatever it takes - whether it's convenient or not. Here's a small, tiny in fact, part of what I'm doing to get ready for the Vancouver Olympics, less than four months away: The top 40 men in the world get to compete in the Men's Luge event at the Vancouver Olympics. These will be determined by last season's race results and four races coming up in about a month - Calgary, ...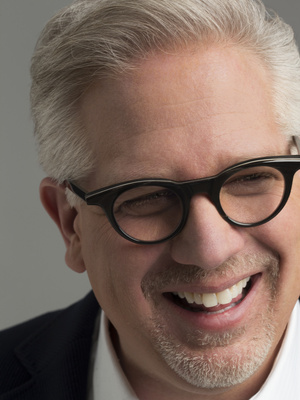 Fox News Channel just released its first preview of Glenn Beck's new daily television program, Glenn Beck. The show premieres Jan. 19 and is said to be somewhat different from Beck's former program on CNN Headline News.Beck spent most of December touring the country with his new best-selling book, The Christmas Sweater, and speaking to groups about the future of conservativism and America. For information about booking Glenn Beck for a speaking event, go to www.premierespeakers.com/glenn_beck. ...
[This is part two of "15 Tips from Keith Ferrazzi". If you missed part one, read it here. And now for tips 8 through 15.]#8 Draft off a big kahuna. Get to know some of the most well-known folks at the conference or the conference organizers themselves and hang with them. The important people will rotate by them sooner or later. If you're there, you'll meet everyone who matters. And if you need to reach out to someone who doesn't happen to swing by, ask your new friend-a big kahuna-for an ...
Lieutenant Colonel Steve Russell commanded the unit that was a central player in the hunt and capture of Saddam Hussein. LTC Russell speaks across the country, rallying the American public to support the troops with victory, not just words. In November, was elected to the senate in his home state of Oklahoma.Congrats on your recent election to the Oklahoma State Senate. What led to your decision to run for office?I am still asking myself that question! Seriously, I recognized when I came ...
Kurt Warner from the Arizona Cardinals is the NFL's leading MVP candidate, according to a recent ESPN poll of leading NFL bloggers. Warner is perhaps this year's surprise story, as he was initially supposed to spend this season as backup for the Cardinal's starting quarterback Matt Leinart. On August 30, however, the Cardinal's announced that Warner would be replacing Leinart as starter, and in the first 10 games of the season Warner has 20 touchdowns, more than 3,000 passing yards and a completion percentage ...
Apparently, Alan Colmes is irreplaceable. When Colmes announced on Nov. 24 that he was leaving Fox News Channel's Hannity and Colmes, there was no word on who would replace him as Sean Hannity's liberal sparring partner. After weeks of considering their options, Fox has announced that Colmes will, in fact, not be replaced and that the show will simply become Hannity's solo show, now simply called Hannity. The retooled show will debut on Jan. 12.Hannity and Colmes, which featured the ...
["15 Tips from Keith Ferrazzi: Conference Commando" is a two-part series from business guru Keith Ferrazzi.] A conference is a huge opportunity to build relationships with extraordinary people, people who might have significant impact on your professional or personal success. To make sure that you maximize the return on your (and your organization's) investment of time and money to attend, you can't afford to be a conference commoner. You have to be a Conference Commando. #1 Remember the 7 P's. ...