Ever since being featured on CNN's Black in America 2 in July, Dr. Steve Perry has been creating buzz throughout the education community. Perry the principal of Capital Prep Magnet School in inner city Hartford, Connecticut, a school that has defied the odds by sending every single one of its graduating seniors to college for the past four years. Read more about Dr. Steve Perry at CNN.com. For information on how to bring Perry to your next education event, visit ...

Best-selling author and communicator Andy Andrews recently spent the day at the Premiere Speakers office in Franklin, Tenn. He spoke for an hour with the Premiere staff and local business leaders about living with purpose and the long-reaching effects of our actions. He writes more extensively about these topics in his latest book The Noticer. "The new offices are amazing, the lunch was delicious, and Andy was of course a home run!" said Kent Shingleton who attended the luncheon. Andy Andrews is ...
Comedian and impressionist Frank Caliendo brought his arsenal of impressions--including Pres. George W. Bush, Pres. Bill Clinton, Jay Leno, Robert DeNiro, Jonathan Winters--to Mike Huckabee's Fox News Channel show Huckabee. Watch below Frank Caliendo is a former cast member of Mad TV and the star of Frank TV. For information on how to bring him (and his dozens of impressions) to your next event, visit www.premierespeakers.com/frank_caliendo. Additionally, former presidential ...
David Nour is a globally renowned social networking strategist. The following is an excerpt from his blog "Relationship Economics": In advance of my upcoming Social Networking Technology Best Practices Book & DVD on Twitter for Business (with co-authors Michelle Cullison and Nhat Pham) my team and I have researched well over 1200 Twitter tools. Many are candidly silly and useless - you could say the same for 50% of Twitter users! Many were unique ideas, which became ...
The following was originally posted on Vince Poscente's blog "Full Speed Ahead" A crowd favorite at the rodeo is the Mutton Bustin competition. Sandwiched between Bareback Bronc Riding and Bull Riding, Mutton Bustin has a little tyke hang on for dear life while a jittery sheep launches out of a chute. Joining the Mullen family at the Strathmore Rodeo I got a lesson in how to handle our challenging times. My teachers were Colby (the 6-year old Mutton Buster), Gunnar (the 10-year old Mutton ...
Is health care eroding President Obama's support with the Democrat Party's base? Dick Morris thinks so. He stopped by The O'Reilly Factor to explain why. Dick Morris is a renowned political strategist and author who's latest book is Catastrophe. For information on how to bring him to your next event, visit www.premierecollectibles.com/dick_morris.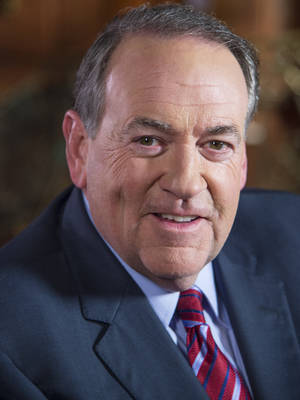 CNN.com recently ran the following article about Gov. Mike Huckabee's claim the Democratic leaders are trying to squash free speech at town hall meetings: Former Arkansas Gov. Mike Huckabee accused Democratic congressional leaders of trying to suppress free speech Monday and cast blame for the raucous health care town hall meetings on the Democratic Party's political allies. "I have watched the news clips of many townhall meetings," Huckabee wrote in a blog entry posted on his political ...
The following is an excerpt from Michelle Singletary's latest entry in her Washington Post column, "The Color of Money": I was giving a talk recently and asked everyone who had credit cards to give them to me. Then I issued a challenge: Can anyone tell me at least three of the new reforms under the Credit Card Accountability, Responsibility and Disclosure (CARD) Act of 2009? Several of the new rules, which aim to curb some of the worst industry practices, go into effect this month. Yet not ...
The following was originially posted on Tim Sander's blog, Sanders Says. If you hire service vendors or partners, being a great client is money-in-the-bank. Why? There is a psychological law that comes into play here, I call it the Secret for business relationships: The Law of Reciprocity. Simply put, people will reciprocate when they are treated well. This is not just golden rule talk, it is based on a mountain of research into our society's norm of reciprocity. In most cases, though, we focus efforts ...