The following is a blog entry by author Constance Rhoads: I know how to write a good bio. After years in the music business I can take a cool photo, say the right words and gather compelling endorsements, so that the person reviewing them will think I am worthy of their time and attention (and fee). After all, that's how one markets oneself in this image-oriented culture we live in. Which is why I'm a little nervous breaking rank and getting so personal on this blog. And yet I must. ...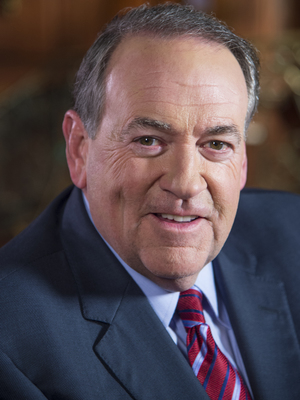 The following was Mike Huckabee's opening monologue on a recent episode of his Fox News show Huckabee: I want doctors to make money. Frankly, I want them to make a lot of money. They don't have to make as much as Oprah, who made $275 million last year; or George Lucas, who made $170 million; or Stephen Spielberg, who made $150 million. Heck, both Tiger Woods and Madonna made $110 million last year.... The average doctor pay is less than what members of Congress make, and specialists make less an average ...
Students from the Ron Clark Academy will be featured on CNN's Black In America 2, which premiere's today (July 22). Seventh graders from the innovative school gained national attention during last year's presidential election with their election-themed song "You Can Vote However You Like", which was a parody of T.I's hit "Whatever You Like". Poetry and writings from the school's seventh graders will be featured on the CNN special. Click on the image below for a preview. RCA founders Ron ...
Premiere Speakers is proud to announce our latest exclusive speaker, Col. Mark Tillman, who served as commander of Air Force One for eight years under President George W. Bush. The recently retired colonel was responsible for "the flying White House" throughout both of Bush's terms and has edge-of-your-seat stories to share about keeping the President safe on Sept. 11, 2001, clandestinely flying the President in and out of Iraq on Thanksgiving 2003 and more. For more ...
During a recent visit to The O'Reilly Factor, body language expert Tonya Reiman interpreted Judge Sonia Sotomayor's nonverbal cues during her confirmation hearings. What did she make of Sotomayor's body language? Watch the video below. Tonya Reiman is available to speak at your next event about body language, effective communication and presentation skills. For more information, visit www.premierespeakers.com/tonya_reiman.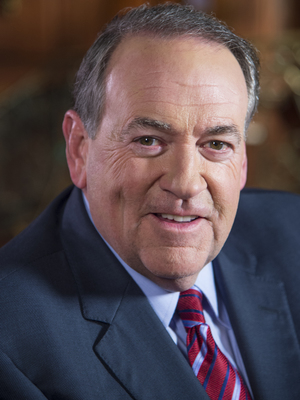 Gov. Mike Huckabee recently spoke with Fox News' Greta Van Susteren about cap-and-trade and energy policy. The former Arkansas governor was asked about cap-and-trade after Gov. Sarah Palin wrote an op-ed piece about the controversial legislation. Watch his response here: Gov. Mike Huckabee is available to speak at your next event about politics, faith and current issues. For more information, visit www.premierespeakers.com/mike_huckabee.
Reader's Digest has featured Indycar driver and conservationist Leilani Munter as one of the "10 Reasons to Love Our Country". Here's what they said: "Life is short. Race hard. Live green." Leilani Münter's motto sets her apart from the race-car pack, as does her champion status and distinction as one of her sport's few women. "You can care about the earth and love fast cars too," she says. Münter, 33, who's both a stock-car and open-wheel driver, has made it her ...
Business guru Tim Sanders think you need to drop a few e-pounds. What's an e-pound, and why do you need to drop them? He explains in the video below. Tim Sanders is the author of several author of several books including "Love Is The Killer App", "The Likeability Factor" and "Saving the World at Work". For information on how to bring him to speak at your next event, visit www.premierespeakers.com/tim_sanders.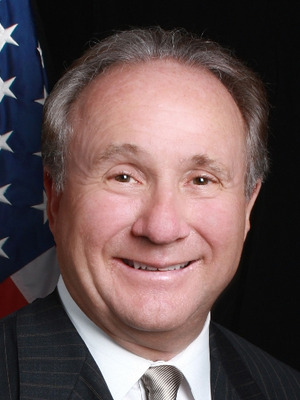 Michael Reagan, conservative commentator and the eldest son of President Ronald Reagan, recently wrote the follow column about the recent withdrawal of combat troops from Iraq. Six years and two months after former President Bush stood under the infamous "Mission Accomplished"; banner atop the U.S.S. Abraham Lincoln and announced the end of major combat operations in Iraq, United States combat troops have removed themselves from Iraq's urban areas into more secure and remote bases of operations. It is from ...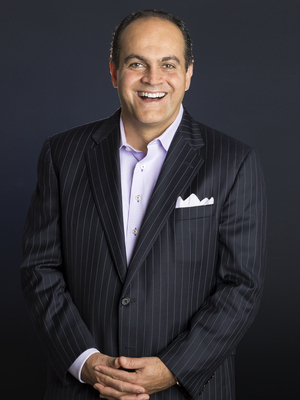 Over the last year, Twitter has become the hottest social media tool around, and it has left many companies trying to figure out if and how to best use Twitter for their needs. David Nour, the founder of relationship economics, has some interesting facts about Twitter that just might help you figure it out. Here's an excerpt: Last month a social media analytics provider named Sysomos released a comprehensive report on Twitter usage. The problem with most analysis on Twitter, though, is that it is ...