Financial expert and actor Ben Stein said that Goldman Sachs is "extremely questionable" on a recent episode of Fox News Channel's America Live with Megan Kelly. Stating that the allegations of Goldman Sach's are very serious, he supports a criminal probe into GS's dealing. Watch the latest news video at <a href="http://video.foxnews.com/" mce_href="http://video.foxnews.com/">video.foxnews.com</a> Ben Stein is available to speak about finance and politics at your next event. ...
Body language expert Tonya Reiman released her latest book, The Yes Factor, today. The book, which follow's Reiman's The Power of Body Language, is an in-depth look at the art of persuasive communication. Reiman recently stopped by Fox News Channel's Strategy Room to discuss the book. Watch the latest news video at <a href="http://video.foxnews.com/" mce_href="http://video.foxnews.com/">video.foxnews.com</a> Featured regularly on Fox News ...
Best-selling author, business expert and motivational speaker Tim Sanders is currently featured on Oprah.com The following is an excerpt from his article, "5 Ways to Make a Great Second Impression": You don't get a second chance to make a great first impression…or do you? Tim Sanders, motivational speaker and author of The Likability Factor, says the all-important second meeting is what could get you the job, land you the client or solidify a new friendship. Recently, I was invited to meet with an ...

The Nashville Business Journal recently ran the following interview with Duane Ward, the president and founder of Premiere Speakers Bureau: What makes your organization stand out? Marketing. Everything we do is driven by our need/belief in the value of marketing. Every Web page, printed item and correspondence has been designed to further brand and market Premiere - and thereby, our speakers.What does your organization have in the works for 2010? We currently have five companies. ...

Gov. Mike Huckabee spoke with Middle Tennessee business leaders yesterday in the latest of our speaker luncheon series, The Forum at Premiere. Huckabee, the former Arkansas governor who first gained national attention in his 2008 bid for the Republican presidential nomination, spoke mostly about the hope that he still has for the United States. Despite deep division among the American people, he said, America will endure. This is not the first time in his lifetime that people have felt that ...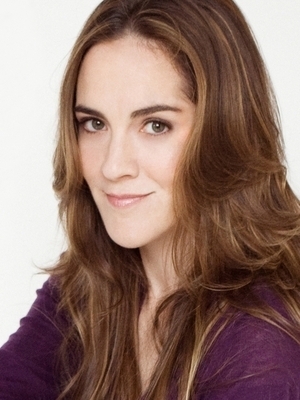 A reporter on environmental issues including climate change, Amanda Little recently interviewed Sen. James Inhofe, who is prehaps the Senate's most ardent opponent to climate change legislation. Needless to say, it was pretty combative. Here's a portion: Q. You reasserted in today's hearing your belief that global warming is a hoax. Can you clarify specifically who is perpetrating the hoax? Who are the dupers and who are the victims of the climate hoax? A. Who are the ...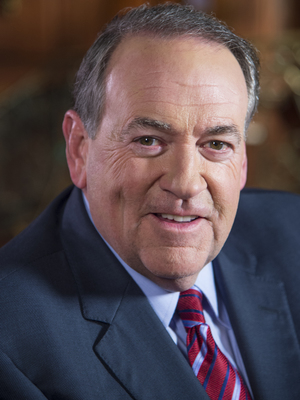 Former Arkansas governor Mike Huckabee is concerned about the health care bill, and he think that you should be to. Here's what he said last weekend on his Fox News Channel show Huckabee: President Obama is acting like a Toyota with an accelerator that's stuck. But the more vigorously the president campaigns to force Americans to swallow his horse pill-sized health care bill, the lower goes the support for this congressional castor oil. While he ignores what we really care about - ...
Fueled by Washington's focus on STEM (science, technology, engineering and math) and U.S. competitiveness, Career and Technical Education (CTE) is emerging as a platform for systemic education reform in Texas, New York, California, Florida, Maryland, Ohio, Pennsylvania, Michigan, Georgia, North Carolina, Kansas, and Arizona. The implication for the educational technology and publishing industry is a wave of change enabling educational technology and textbook budgets to ...

Web events continue to gain traction in the event world, but they can feel quite overwhelming if you haven't run one before. This morning I came across a blog posting from Karen J. Bannen at BtoBonline.com with tips on ways to use email marketing to promote your webinar. Courtesy of BtoB, here are Karen's seven tips: 1) Don't forget the basics. It might sound silly, but marketers often forget the most salient information when sending out a promotional e-mail, such as date, time or program name, Popick ...
Dr. Bruce Weinstein, "The Ethics Guy", writes an ethics column for BusinessWeek.com. In addition, he speaks regularly to education and business groups about ethical issues. Here is an excerpt from his latest book, Is It Still Cheating If I Don't Get Caught?, which is also the title of one of his most timely keynote addresses:Dear Dr. Weinstein, During a test, I saw a girl copying off of the person next to her. She saw that I had seen her, and after class, asked me not to tell. She ...