Premiere agent, Shawn Hanks, sat down with Scott Rasmussen for an exclusive interview.Scott Rasmussen is the founder and President of Rasmussen Reports, one of the nation's premier sources for public opinion information. He has been an independent public opinion pollster since 1994 and is a frequent guest on Fox News, CNBC, the BBC, and other major media outlets. Mr. Rasmussen and his firm have developed a reputation for delivering reliable, newsworthy, and actionable public opinion data. Just as ...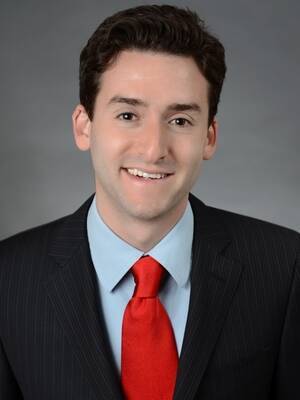 LOS ANGELES, January 10, 2012 - Premiere Networks is proud to announce that America Now with Andy Dean has reached a broadcasting milestone of 50 affiliates. The program, which launched in August 2011, lists the following top stations on its growing roster: WSB-AM/Atlanta, KSTE-AM/Sacramento, WOKV-AM/FM/Jacksonville, WERC-FM/Birmingham, WHIO-AM/FM Dayton, KNST-AM/FM/Tucson and KRMG-AM/FM/Tulsa. Dean stated, "I wish I could say I'm humbled by my incredible success, but that would be a lie. ...
Premiere agent, Ryan Giffen, sat down (via Skype) with Kim Bearden for an exclusive interview. Kim Bearden - Ron Clark Academy co-founder, executive director and language arts teacher - is an award-winning educator of over twenty years. Her unique combination of innovation, discipline and creativity transform average classrooms to remarkable learning centers! Part 1 of 2: Part 2 of 2: Kim Bearden delivers inspiring keynote messages to thousands of educators each year. As the ...
It's simple! Each time you book a speaker, you also benefit a wonderful cause. P&G Alumni Network Speakers donate their honorarium to the P&G Alumni Network's philanthropic mission. Why? Because our speakers are passionate about the Alumni Network's purpose. For you and the speaker, it truly is a "win/win"! Our representatives will assist you in locating the best speaker for your event from our roster of P&G Alumni Network Speakers. Once selected, event specialists work with you through every step of the process: event ...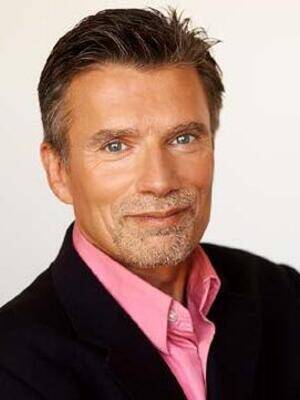 Premiere's Senior Vice President, Brian Lord, sat down (via Skype) with John izzo for an exclusive interview. John is an exceptionally relevant speaker, business motivator, and author. Dr. John Izzo is a leading business strategy expert, a best-selling author, a top speaker on leadership change and branding. His fifth and latest book, Stepping Up: How Taking Responsibility Changes Everything offers inspiration and practical advice on how ordinary people can step up and make a difference in work, family, community ...
The P&G Alumni Network Speakers Bureau unites the philanthropic mission of the P&G Alumni Network with its extensive relationships to key corporate leaders and keynote speakers. These P&G Alumni Network members donate their keynote fees to further the mission. And, although many members now lead Fortune 500 companies in other areas of business, we are united in a passion to assist others through the P&G Alumni Network.The mission of P&G Alumni Network is to ...
RUBEN GONZALEZ SUCCEEDED in making his dream of competing in the Olympics a reality. Gonzalez took up the luge, hurling himself down an icy track on a sled at speeds over 80 MPH. While most Olympic luge athletes begin training by the age of 10, he started at 21. To some, Gonzalez's dream seemed hopeless, but four years later, he qualified to compete in the Calgary Olympics. Ruben went on to compete in the Albertville and Salt Lake City Winter Olympics. But his most memorable Olympics was at Vancouver ...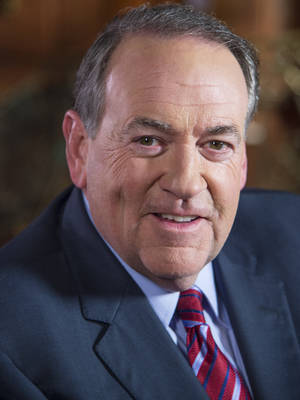 Governor Mike Huckabee's exclusive interview with Bono! A look at Bono's global efforts, ONE Campaign, Africa, World AIDS Day, U2 and more. For information on how to book Mike Huckabee for your next event, visit PremiereSpeakers.com/mike_huckabee.
"Three words. That's all it took. I was writing a letter home to my mom when the call rang out across the American compound: 'Get it on!' And just like that, the course of my life changed forever." The National Press Club Book Fair inteviewed Keni Thomas his new book Get it On for the National Press Club Author Night on November 15, 2011. Click to View Interview: http://www.c-spanvideo.org/program/GetitO Keni Thomas, one of the most sought after speakers at PSB has stories that gives chills ...
We had the opportunity to sit down and speak with Waldo Waldman and, wow! Waldo is as sharp as the wings of an F16 fighter jet. Waldo is able to blend the importants of leadership, relationships, and never flying solo. Never Fly Solo! is the key ingredient to Waldo's message that needs to be heard by any group, company, organization, school, teacher, etc. His charisma and expertise come together for an unmatchable experience. Here's what other's have said: ""Waldo's presentation was ...