Second Honeymoon. The sword Oliver North used to cut his wedding cake with wife Betsy has been returned after it went missing for 32 years. Article byPaul Bedardof The Washington Examiner It's the simplest of weapons, but for retired Lt. Col. Oliver North, the dress sword presented to him at his 1968 Naval Academy graduation symbolized the complexity of the life he was entering. North's treasured sword was part of his Marine Corps uniform that demonstrated his commitment to ...
In a Skype Interview withBrian Lord, former CEO of Southwest Airlines, Howard Putnamsharessome great stories and principles of leadership. Howard's Biography: Howard Putnam's ultimate objective is "bottom line improvement."; He believes that cultures that place "people"; as their #1 priority have the greatest long-term impact and success.MORE For information on how to book Howard Putnam for your next event, visitPremiereSpeakers.com/Howard_Putnam.
Social media pioneer and leadership expert, Michael Hyatt, stopped by the Premiere studio to discuss his new book, Platform: Get Noticed in a Noisy World(Nashville: Thomas Nelson). Interview w/ Brian Lord: Interview w/ Shawn Hanks: Michael's Biography: Michael Hyatt has been speaking publicly for more than 25 years and has keynoted more than 100 events. He has also appeared on more than 100 television shows, including several onABC, NBC, CBS, andCNN. In addition, Michael has also appeared ...
In a Skype Interview with Michael Smallbone,CEO of the Phoenix Suns, Brad Caspershares a few pertinent takeaways for successful leadership. BIOGRAPHY: Brad Casper has taken on three new roles concurrently in 2011. Brad was named President of the Phoenix Suns basketball team of the National Basketball Association in October 2011 following a distinguished career in the consumer packaged goods industry. In addition to Brad's executive role with the Suns, he will continue to serve as the ...
by Four-time Olympian Ruben Gonzalez We stood for hours in the plaza trying to stay warm in the chilly Pyrenees Mountain morning. There were about 3000 people of all ages from all over the world drawn to Pamplona by the mystique of running with the bulls. You could feel the tension rise as the time got closer to 8:00 AM, the time when six bulls and several steers would be released to run through the cobblestoned streets of Pamplona. The half mile course is only 15 to 20 feet wide. There is no place to ...
In a Skype Interview withBrian Lord,4-time Olympic Gold Medalist,Janet Evansshares with us some of her Motherly Advice. Janet's Biography: Janet Evans is considered thegreatest female distance swimmer of all time, and much to the world's delight, she's back in the water. Celebrating her 40th birthday and her comeback in the same year, Janet is currently training after taking off one of the longest competitive retirements on record.MORE For information on how to book Janet Evans for your next ...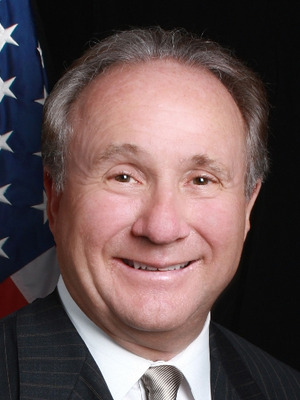 Article taken from Amarillo.com by Jacob Mayer The adopted son of former President Ronald Reagan visited Amarillo on Thursday to meet with children in foster care and challenge the community to help children who have been abused or are in the foster care system. "We have swept the children of America underneath a blanket, and we're afraid to look and see what's going on with our own children and see what we can do to help,"; said Reagan, who was adopted by Ronald Reagan as a child. Reagan spoke to a crowd of ...
Article from RasmussenReports.com Telco Productions announced KCBS (CBS), Los Angeles, WADL (IND), Detroit and KPHO (CBS), Phoenix and seven Gray Television stations have joined the growing line-up for its half-hour weekly show,What America Thinks with Scott Rasmussen. Telco has partnered with nationally known pollster Scott Rasmussen and his electronic media company,Rasmussen Reports, to create a panel-driven weekly, drawing uponRasmussen Reportsindependent public ...
Article fromAndersonCooper.com Elizabeth Smart appears on today's "Anderson" via satellite, and strongly urges parents to speak to their kids about the dangers of kidnapping. "I think you should be talking with your child every day, and helping them to understand that if they ever feel uncomfortable, they need to leave [the situation]. They need to realize that they are the most important thing in your life, that they are absolutely irreplaceable." ...
(Click the banner above to purchase Scott's new book!) Is it possible to be high on a mountain and deep in a valley at the same time? This isn't a riddle, it's Scott MacIntyre's life. Each time his dreams come true, Scott finds his nightmares not far behind. Some call it Murphy's Law. Others call it bad luck. Scott has learned to call it a blessing, even when circumstances have threatened to take everything away. Outstanding graduate. Marshall scholar. Recording ...