Success is simple but not easy. Most people allow fear of failure to keep them from even attempting to pursue their dreams. They don't understand that failure is part of the price of success. You need to expect to fail andfall short many times before you reach yourgoals. That's just how life is. Since you will havemany failures on the road to success, it is veryimportant to learn how to remove the obstacles,roadblocks, and bottlenecks that are betweenyou and your goals.Once you have decided upon a goal, ...
Americans have lately been confronted with everything from media to marches representing opposing views of the U.S. Constitution and its importance. Radio host and New York Times best-selling author Mark Levin offers a Conservative's perspective in a new course released today, which is engaging thousands of students in the conversation. His lecture is part of a first-ever multi-media series about "The American Conservative Tradition"; called Conservatism101, ...
The shutdown of the federal government affected many people's lives. Anyone even partially dependent on government work has cause to be worried, despite promises from lawmakers that they won't put us through this again. Don't bet on it.Fearing another shutdown, many people joining one of my online discussions wanted to know how to prepare for it the next time. Q: I recently refinanced my home to a tune of dropping my mortgage payment by $450 a month and getting ...
SYNDICATED SOLUTIONS morning show THE RICK AND BUBBA SHOW had a successful two-day Broadcast-A-Thon with humanitarian charity WORLD VISION. It was the 5th straight year they've partnered with WORLD VISION. The Broadcast-A-Thon, held OCTOBER 17th and OCTOBER 18th, has resulted in more than 650 children being sponsored worldwide.The 2013 total so far exceeds $887,000 -- and since 2009 it's over $5.7 million combined. RICK BURGESS and BILL "BUBBA" BUSSEY said, "When you're given ...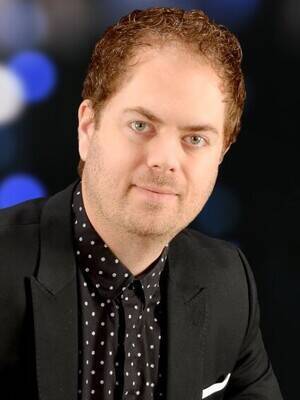 CP Insider: 'American Idol' Alum Scott MacIntyre Opens Up About Kidney Failure, Power of Faith "American Idol" alum Scott MacIntyre recently praised God for helping him overcome physical challenges and blessing him with a successful music career. The singer and pianist, who rose to stardom in 2009 as an eighth place finalist on "Idol" season 8, suffered from kidney failure prior to his audition however the wife of his music teacher helped saved his ...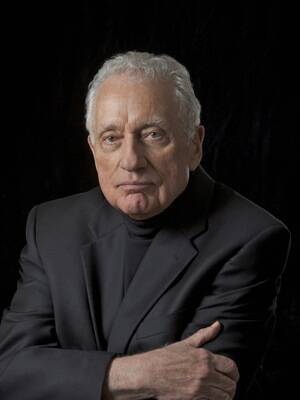 Former Secret Service agent Clint Hill tells an audience in Altamont the story of how a Marine colonel taught John Kennedy Jr. to salute on the day of his father's funeral.Those old enough to remember the horrific events of Nov. 22, 1963, will recall that there was one man who stood out as a symbol of courage under fire. Clint Hill, the 31-year-old Secret Service agent who leaped onto the back of President John F. Kennedy's convertible limousine moments after the assassin's final shot, delivered a ...
Written by Melody Brumble Even when Beth Holloway realized her daughter Natalee was dead, she didn't give up hope.Beth's search for answers about Natalee's disappearance during a school trip to Aruba in 2005 captivated the world. This afternoon, Beth spoke about that journey and her new mission at Gingerbread House's yearly fundraising luncheon."There are phases of hope that are there for all of us to seize," Holloway said.Her first phase of hope lasted four days, until she realized that ...
We at Premiere are thrilled to announce that "My Story" by Elizabeth Smart has reached #5 on the New York Times Bestsellers list. The book was released October 8. About the book: For the first time, ten years after her abduction from her Salt Lake City bedroom, Elizabeth Smart reveals how she survived and the secret to forging a new life in the wake of a brutal crime On June 5, 2002,fourteen-year-old Elizabeth Smart, the daughter of a close-knit Mormon family, was taken ...
As you set goals and beginworking towards them, it is critical that youestablish benchmarks you can use to evaluateyour progress. The more specific your measuresare, the faster you'll reach your goals becauseyou'll reduce wasted time.Going back to the example of the pilot flying cross country to New York, the more frequently he checked his true heading, the quicker he would arrive to his destination. If the pilot were only allowed to check his heading once every 30 minutes, he might never reach his ...
On a recent trip to Italy I had the opportunity to visit both Florence and Rome, and to see the work of some of history's greatest artists, including Michelangelo. In Florence, I saw David, Michelangelo's amazing sculpture. I also refreshed my memory about the history of that sculpture which is a great story of innovation, courage, and reinvention. Historians have well documented the fact that Michelangelo was very competitive with other artists. When other sculptures ...