In this Skype interview withRyan Giffen,Joel Zeffexhibits the energy and charisma that he brings to an event. Joel Zeff's Biography: Joel Zeff creates energy. His spontaneous humor and vital messages have thrilled audiences for years. As a national speaker and humorist, Joel captivates audiences with a unique blend of hilarious improvisational comedy and essential ideas on work and life. Corporations and organizations nationwide seek him out to motivate and energize their employees on such topics as ...
by Four-time Olympian Ruben Gonzalez Karoly Takacs. You've probably never heard of him. However, in Hungary, he's a national hero - everybody there knows his name and his incredible story. After reading his story, you'll never forget him…In 1938, Karoly Takacs of the Hungarian Army, was the top pistol shooter in the world. He was expected to win the gold in the 1940 Olympic Games scheduled for Tokyo. Those expectations vanished one terrible day just months before the Olympics. While training with his army ...
Article from MySanAntonio.comBy Pam Lutrell At 72, Valerie Ramsey is not only a sought after fashion model, she is also a warrior. After raising six children, Ramsey was not ready to kick back in her 50s but rather ready to start a career and she was willing to start at the bottom of the ladder in order to pursue a dream. "I wanted to do something that was glamorous and fun,"; she said. "and I had my eye on the public relations department at the fabulous Pebble Beach Golf Resort in California."; So, she ...
Article from CBSNews.com by Chip Reid Watch the Interview Here (CBS News) CHANTILLY, Va. - There were cheers and some tears as the shuttle Discovery made its final flight on Tuesday. It took off at sunrise from the Kennedy Space Center in Florida, flying piggyback on a 747. Later it flew over Washington, past the monument and the Capitol, as thousands looked up in wonder. Discovery landed at Dulles Airport in Virginia, near its new home at the Smithsonian annex. CBS News correspondent ...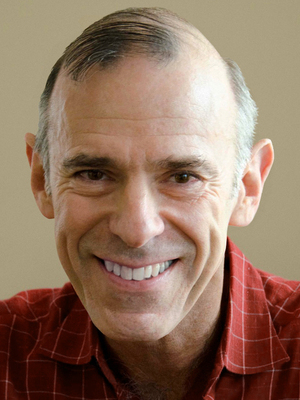 Taken from WSJ.com Article Most of our high schools and colleges are not preparing students to become innovators. To succeed in the 21st-century economy, students must learn to analyze and solve problems, collaborate, persevere, take calculated risks and learn from failure. To find out how to encourage these skills, I interviewed scores of innovators and their parents, teachers and employers. What I learned is that young Americans learn how to innovate most often despite their schooling-not because of it. ...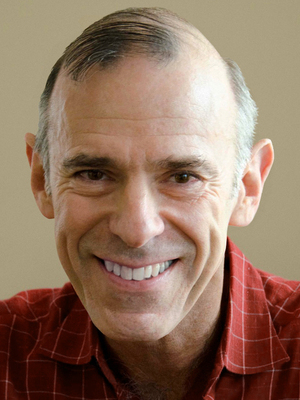 In this Skype interview with Ryan Giffen, Dr. Tony Wagner explains what changes should be made to educational practices in the 21st Century. Dr. Wagner's Biography: TONY WAGNER recently accepted a position as the first Innovation Education Fellow at the Technology & Entrepreneurship Center at Harvard. Prior to this, he was the founder and co-director of the Change Leadership Group at the Harvard Graduate School of Education for more than a decade. Tony consults widely to schools, ...
In a Skype interview with Brian Lord, leadership and motivational expert, Chester Elton discusses his principles for building high performance teams. Called the "apostle of appreciation," by the Globe and Mail, Canada's largest newspaper, and "creative and refreshing" by the New York Times, Chester Elton is co-author of several successful leadership books. The Carrot Principle by Simon & Schuster has been a New York Times and Wall Street Journal bestseller, and The 24-Carrot Manager ...
In a Skype interview with Shawn Hanks, author of The Pixar Way and The Disney Way: If Walt Ran Your Organization!, Bill Capodagli shares some of Walt Disney's most crucial business principals. Bill's Biography: With nearly three decades of management consulting and corporate research expertise, Bill Capodagli (pronounced Cap-o-die) co-authored one of Fortune magazine's "Best Business Books."; Bill is currently the most requested speaker on Walt Disney's success and leadership principles in ...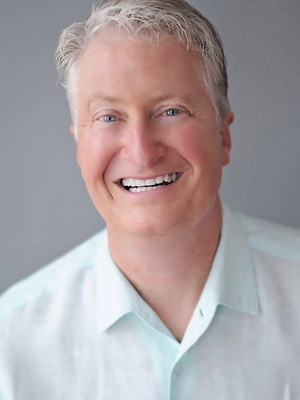 In a Studio Interview with Ryan Giffen, New York Times bestselling author, Andy Andrews discusses the importance of education in our lives. Andy's Biography: What could this one man possibly have to say that is important enough for the Commander of the Allied Air Forces to ask his help? Why did every senior leader the United States Air Force has in Europe and the Middle East recently assemble in one room-at one time-to listen? MORE For information on how to book Andy Andrews for your next event, ...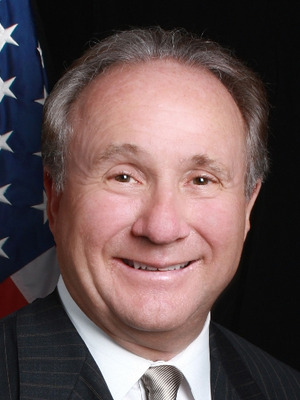 President Obama wants his dear friend Vlad the Russian not to worry about the details of how the American missile defense system in Europe will be designed and implemented. Once he gets re-elected, the president said, he'll have more "flexibility" to deal with Moscow's concern that the missile system, which is intended to guard Europe from attack by rogue nations like Iran, is a threat to Russia's strategic security. Obama obviously didn't want the American people or the rest of the world to hear what he ...