Andy Andrews discusses parenting on TheBlaze TV What does bestselling author Andy Andrews - who has spoken at the request of four different U.S. presidents and been hailed by the New York Times as "one of the most influential people in America"; - say are the two questions every parent should keep in mind in raising their child? Andrews, the author of The Noticer Returns, explained that no one will change their behavior without clearly understanding why they should. For them to do so, they ...
It's the most wonderful time of the year. It's the time of the year retailers rejoice at Americans overconsumption. A few years ago, some major retailers began opening for business on Thanksgiving Day, a day we traditionally set aside to celebrate with our families. Last year, Kmart opened on Thanksgiving but closed for a few hours to allow workers to celebrate the holiday. But this year, the retailer said it will open and stay open for 41 straight hours-from 6 a.m. Thanksgiving Day until 11 p.m. on ...
Would you like to be able to reach your goals in half the time? Would you like to have a greater sense of control over your life?People that have a sense of control over their lives are happier and more confident than people who feel out of control.A big part of achieving that sense of control is to learn how to manage your time. Time management is a skill. It can be learned. But like everything else in the game of success, it comes down to a decision. You have to make a decision that you ...
Written by Peter Jacobs Amplify is an education company using technology towards a simple goal - change the way students interact and learn in the classroom.CEO Joel Klein - theformer Chancellor of the New York City Department of Education - told Business Insider thatAmplify "really seeks to change the way we teach and the way we teach Kindergarten through 12 grade in public schools in America."We got a chance to tour the Amplify offices in Brooklyn and chat with Klein, as well as some of ...
The images from the Philippines following the destruction of Typhoon Haiyan are heart-wrenching. "Totally destroyed,"; one survivor said, describing the city of Tacloban. In another dispatch from Reuters, one woman talked about her 11 missing family members. "I can't think right now,"; she told the news service. "I am overwhelmed."; Reports of catastrophic human suffering in an already impoverished country may, as with other natural disasters that seem to hit every year, move you to ...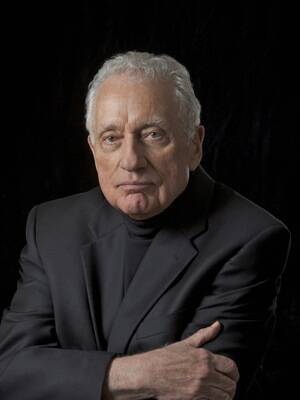 "60 Minutes" interview clip of Secret Service Agent, Clint Hill, speaking with Mike Wallace on December 7, 1975--12 years after the Kennedy Assassination. Now, looking back 50 years, Clint Hill tells his story for the first time to audiences around the country-how a Secret Service agent who started life in a North Dakota orphanage became the most trusted man in the life of the most captivating First Lady of our time. With tender, often humorous anecdotes about life with the Kennedy family during ...
Written by: John R. Coyne Jr. Lt. Col. Oliver North, a retired Marine, author, columnist and host of the award-winning documentary series "War Stories"; on the Fox News Channel, was once called by President Reagan "an American hero."; He has the credentials to prove it. An Annapolis graduate who chose to make his career in the Marine Corps, then-Lt. North led a platoon in combat in Vietnam, earning the Silver Star, the Bronze Star for Valor and two Purple Hearts. From 1983 ...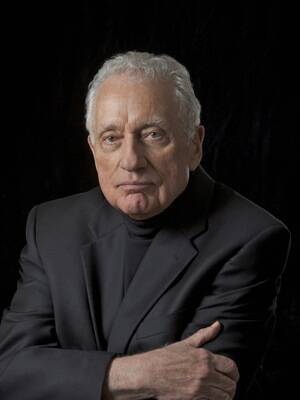 Former Secret Service agent Clint Hill, a North Dakota native, wasin the motorcadewhen President John F. Kennedy was assasinated on Nov. 22,1963, in Dallas, Texas. Hill spoke onTuesday night in Bismarck and said that event has been with him every day since. Written by Jessica Holdman Clint Hill remembers an explosive noise over his right shoulder, then looking at the back of the limousine carrying a fallen president. He ran toward the vehicle. "I think about it every ...
Lt. Col. Steve Russell served 21-years in the United States Army and was a driving force behind the capture of Saddam Hussein. ??"We make it happen together, in wars, and extreme circumstances," said Russell, recalling his time of service. Members of Russell's family have served in battle dating back to the American Revolution, he's celebrated Veterans' Day for as long as he could remember. "It is a time to reflect on those who make our freedom free," he said. As a retired officer, ...
You've heard of Veterans Day deals. Well, there's one special offer - access to an online tool to help the nation's military maximize their Social Security benefits - that could put more money in the pockets of veterans. But it's free on Nov. 11 only. The Social Security Administration's Web site is pretty user-friendly, and you can get a lot of free information about the options for collecting benefits. However, you won't get specific advice on what you should do. So ...