For people who've ever struggled to find a taxi, Uber is great news. If you're in a decent-sized city, download its app, register, and you'll never wait for a taxi again. When you need a ride, all you have to do is pull out your phone, enter your request, and a car will be waiting. The reasonable payments are handled automatically, and the lack of hassle is a blessing. Uber is a great example of how digital technology is improving our quality of life. Not only does it serve ...
The desire to create lasting transformation in the world is what really drives us as leaders, right? Since the news of her death, I've been thinking a lot about Maya Angelou. Her legacy offers several valuable insights for living a life of true significance. The odds were against Angelou in her early years. Her parents divorced when she was three, and she spent several years under the care of her grandparents.??Then, when she finally moved back with her mother at age eight, ...
Written by Evie Nagy Reading Rainbow host, Star Trek and Roots star, and wonderful human LeVar Burton launched a Kickstarter yesterday to bring back the groundbreaking kids' literacy show as an enormous online library of interactive books and video field trips. In 11 hours, he reached his $1 million goal, and surpassed the $2 million mark Thursday afternoon as thousands of dollars rolled in with each passing second. The project has nearly 45,000 backers and many of the ...
Written by Jennifer Chambers Dramatic changes in education are needed to prepare students for 21st century jobs, Joel Klein, former chancellor of New York City Department of Education, said Wednesday at the Mackinac Policy Conference. Klein, the keynote speaker for a panel on "STEM Economy: Innovations in Educating the Next Generation,"; said America needs to make teaching the most revered profession, and technology can be used to transform education. "It can make kids more ...
I first met my mom on September 12th, 1964, in a room at Mills Hospital in San Mateo, California. I have no memory of it, but I can imagine no better person to welcome a fearful little ball of fury into the world. I'm sure there was a lot of screaming. Her smile made it okay. I am a Mama's Boy, a description often viewed as disparaging, but it is not. It is a compliment-any boy who is not a mama's boy is either an evil space alien, or Lizzie Borden. A mama's boy is a manifestation and ...
Written by Emily Ham Price In the Pine Belt, higher temperatures mean summer is on its way, and summer means hot entertainment everywhere you look. Whether you're looking for hot music, cold brews or the chance to laugh your troubles away, Hattiesburg has got what you're looking for. Friday, get ready for an evening of awesome entertainment as the "Two Sexiest Fat Men Alive" and their friends converge on the historic Saenger Theater's stage to share an evening of funny stories, ...
Written by Ibtisam Ahmed The University of Warwick book festival returned to the Warwick Arts Centre for its second edition over the weekend of the 17th and 18th of May. Among the many writers who spoke at the event was Tony Mendez, the former CIA operative who masterminded the "Canadian Caper";, an exfiltration mission to save the lives of US Embassy workers during the violent fallout of the Iranian Revolution. The operation involved setting up a fake Hollywood shoot for a film called ...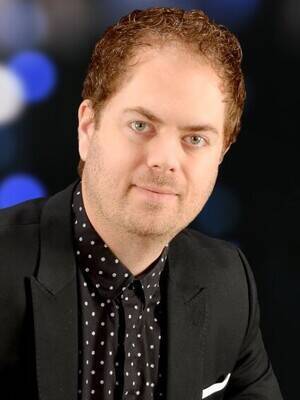 Just before the American Idol Finale on May 21 2014, former American Idol contestant, Scott MacIntyre, chatted with reporter, Murtz Jaffer, about what he has been up to since the show. Biography Scott MacIntyre is an acclaimed key-note speaker, singer-songwriter, scholar, and author. Since his introduction into the public eye as the first blind finalist on American Idol, he has inspired audiences throughout North America and beyond with his unique and dynamic speeches. Born blind, ...
We are proud to announce that Maureen Dawn Healy recently won the 2014 Nautilus Book Award for her book "Growing Happy Kids: How to Foster Inner Confidence, Success and Happiness."Maureen D. Healy is a children's emotional health expert with more than 20 years of global experience. She writes a popular blog for Psychology Today, and the PBS Series, This Emotional Life. Her work has been featured on ABC, NBC, the CW and in popular magazines like Spirituality & Health and Parenting, too. ...
Written by Allison Langille Like many great businesses that are social by design, Runa was born out of experiencing a troubling consequence of global development first hand - in this case - deep in the Ecuadorian Amazon. Runa Co-Founder Tyler Gage arrived in Ecuador in 2005 to support a Brown University research project focused on the intersection of indigenous mythology and environmental stewardship. When he arrived in this ecologically rich South American country, his ideas about ...