You are the most important product you will ever sell. With a loud and long display of pants, groans, gasps, hair ruffling, caresses, table pounding, and ecstatic release, she yells: "Yes, Yes, YES! YES! YES!"; -When Harry Met Sally In your perfect world, you would ask for what you want the most, and would receive a resounding, "Yes!"; And within that same realm, that little word would bring with it something more powerful than conquest, victory, or triumph. It would bring with ...
Article from RasmussenReports.com A bipartisan group of eight U.S. senators has proposed an immigration reform plan that appears to broadly reflect what voters would like to see. But there's a catch. Most Americans (56 percent) want our nation to have a welcoming policy of legal immigration. With such an approach, the only people who would be excluded are national security threats, criminals and those who would seek to live off our generous system of welfare and other ...
Article from NBA.com ATLANTA --On Feb. 1, the Atlanta Hawks will take over the Ron Clark Academy (RCA) for a full day of educator training, basketball-based curriculum in the classrooms and Hawks player visits. The day of training, made possible by a $25,000 donation from the Atlanta Hawks Foundation, is part of the RCA Educator Training Program and will feature 60 of Georgia's top teachers. Training will occur from 8 a.m. until 4 p.m. at RCA with Atlanta Hawks players John ...
(Click the image above to view the video) Michelle Malkin sounds off on US F-16s and Abrams tanks being delivered to the nation in tumult. To find out more information on how to book Scott O'Grady for your next event, visitPremiereSpeakers.com/scott_ogrady.
Photo courtesy of iStockphoto.com/pressureUA Afew days ago,I spoketo a group of a thousand plus real estate professionals onthe topic of Platform. I walked them through my five-part framework. As usual, I ended with fifteen minutes of questions and answers. I got my usual top three questions: Where do you find the time to build a platform? Should I build my platform around my corporate identity or my personal one? How can I get more blog readers? However, near the end of the ...
Article from FoxNewsInsider.com Defense Secretary Leon Panetta lifted the ban on women in combat last week. His decision garnered both praise and criticism. American women in the military have served on the frontlines for years. 152 women have been killed in Iraq and Afghanistan. Retired Colonel Martha McSally, the first female combat pilot in the U.S., and Retired Lieutenant General Jerry Boykin, former head of the U.S. Special Forces Command, ...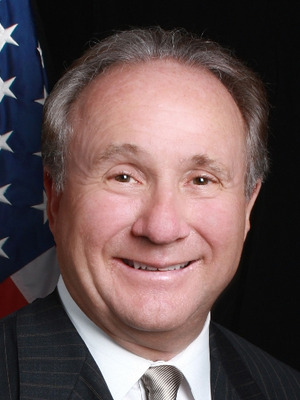 Article by Dave Osborn, from NaplesNews.com; NAPLES - Ronald Reagan succeeded as president because he was able to work with friends and foes, his son says. Michael Reagan called his father - whose birthday was Wednesday - a great leader, something the Republican Party has lacked in recent years. Reagan will speak at a dinner Saturday in Naples. "Conservatives, or Republicans, always seem to need a leader to follow," Reagan said in a telephone interview this week from his California home. "When they ...
Article from ESPN.com, Photo courtesy of Bruce Bennett Studios/Getty Images NEW YORK -- More than a generation after the historic "Miracle On Ice" game in the 1980 Winter Olympics, 58-year-old Mike Eruzione is parting with his iconic No. 21 USA jersey, hockey stick and other Olympic paraphernalia. Eruzione's white jersey alone is expected to fetch more than $1 million, but some sports memorabilia experts think it could go ...
Article from HuffingtonPost.com, by Susan Stiffelman My children were big fans of Lance Armstrong, and have been angry and confused by the news of his cheating. Any advice for talking with them about what happened to someone they looked up to so much to explain his dishonesty? His fall from grace was from an elevation so high that the sheer impact of hitting the ground created reverbarations across the world. I'm glad you understand how important it is to ...
Photo courtesy of Jonathan Newton / THE WASHINGTON POST; Article from WASHINGTONPOST.COM The artist was a spy. In some of the world's most dangerous places, his cover was often his palette. And his painter's eye made him a master of disguise and subterfuge during a storied CIA career that is the subject of an Oscar-nominated movie starring Ben Affleck. Now retired, Tony Mendez is not easy to find. He has hidden himself along a rocky road in the Blue Ridge Mountains of ...